Jidoriya
Nakano: Japanese regional
Jidoriya (Nakano: Japanese regional)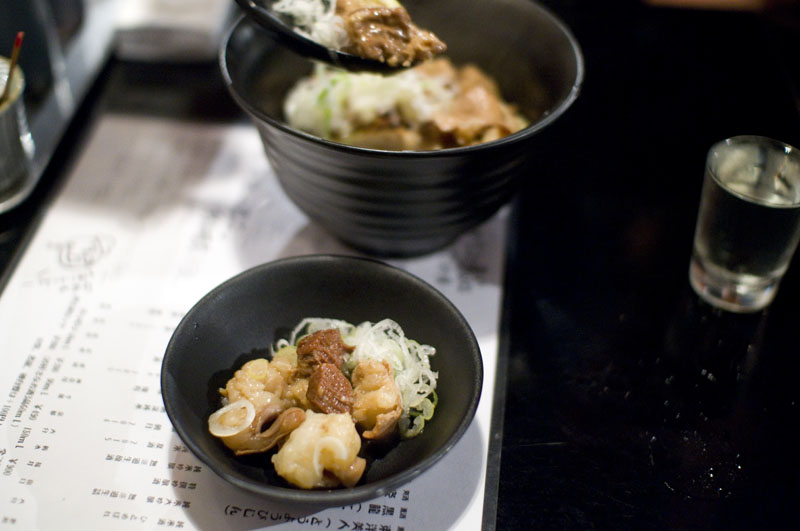 Jidoriya
Open 4pm-12:30am (Sat, Sun 12-) daily.

: Open Sundays
---
Hakata cuisine - traditional cooking from Fukuoka in northern Kyushu - is the specialty of this rather boisterous izakaya in Nakano's bar zone. Besides serving excellent food, Jidoriya offers a respectable sake list of around fifteen premium varieties, available in tasting sizes (60ml) and three-part tasting sets (Y990) in case you want to compare different breweries and styles.

A more delicate than average gyu motsu nikomi (beef organ-meat stew) is one of our favorites here - the flavors of the various meats shine through, while blocks of tofu provide a nice balance for the rich soup. The deep-fried chicken skin is crunchy and surprisingly sweet, while the momo tataki (chicken thigh) is pleasantly chewy and delivers an intense charcoal flavor.

The staff is friendly and helpful with sake decisions, and the atmosphere is lively, with a prefab retro-style decor of corrugated metal paneling and old beer and sake posters. Budget around Y4000 for dinner with drinks. English-language menus are available.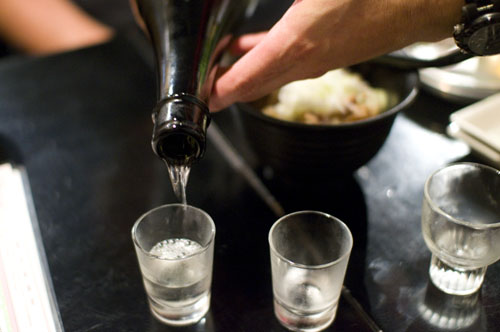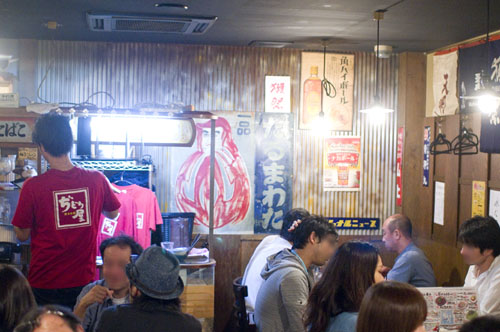 Nakano
Nakano-ku, Nakano 5-59-1.
Location on Google Maps