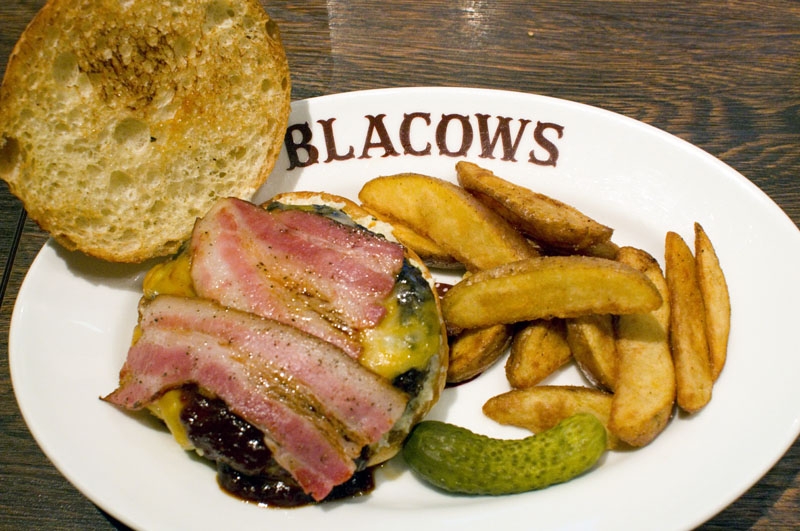 Blacows

: Open Sundays
---
Run by a Japanese meat company, Blacows specializes in gourmet burgers made from black Angus wagyu beef, coarsely ground and very juicy. A full-time butcher occupies one corner of the kitchen and prepares all the meat for the patties.

The signature dish here is the bacon cheese avocado burger; it uses colby and monterey jack cheeses, original tartar sauce and tomato-vegetable barbecue sauce, marinated onion cubes, and bacon made from premium Nadeshiko Pork. Buns are produced in collaboration with the Maison Kayser bakery.

Plain burgers start at Y1200, and the side-dish menu is more ambitious than most - wagyu meatballs with four cheeses, lobster bisque, voluminous Cobb salads. Wines are Y3800-4000 per bottle or Y750 per glass. Service is generally attentive, and the decor is tasteful. Take-out service is available.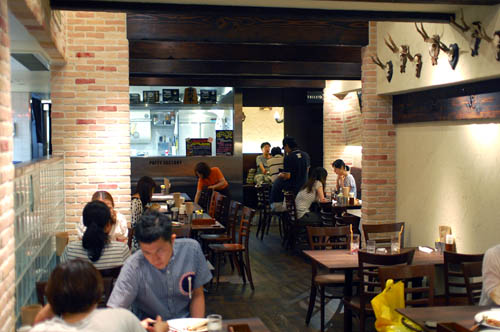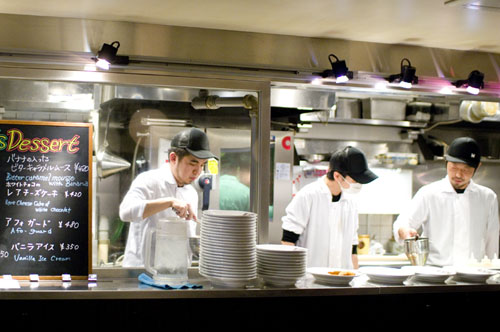 Ebisu
Shibuya-ku, Ebisu-Nishi 2-11-9.
Location on Google Maps
Tokyo Beyond Sushi - the guidebook
Explore the hidden side of Tokyo dining
Charcoal-grilled pork on skewers, udon noodles in curry-flavored soup, octopus dumplings, deep-fried beef cutlet -- there's a whole world of exciting food in Tokyo that food-loving visitors often miss out on.

This book will introduce you to more than twenty of Japan's favorite specialty foods that are less well known abroad, along with a guide to the best places in Tokyo to try them and expert tips on what to order. From Bento.com.
---