Niigata 100
Hibiya: Antenna shop
Niigata 100 (Hibiya: Antenna shop)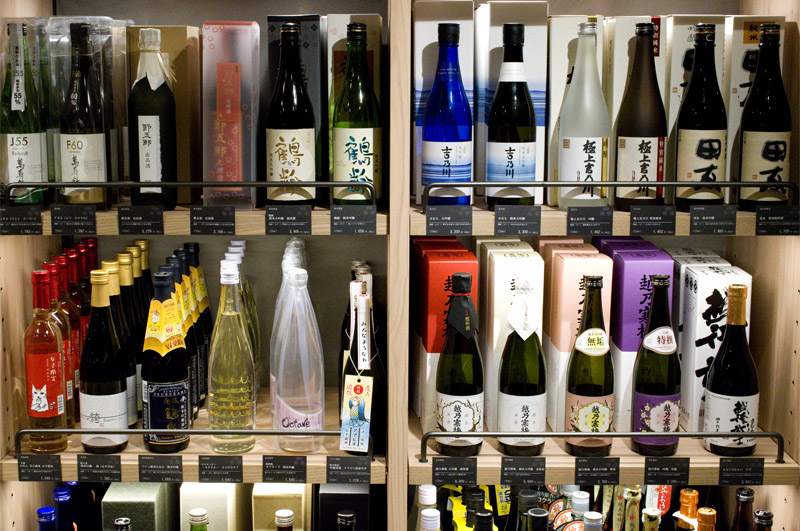 Niigata 100
Open 11am-9pm (bar 12:30-8:30) daily.

: Open Sundays

: Notable decor
---
This stylish design shop showcases products from Niigata, including the prefecture's most famous export - sake. They stock around fifty kinds of sake, and they're equipped with a small standing-bar area where you can sample a few of them while you're here. Choose from seven sake on any given day, priced at Y600-1,200 for a 90ml glass. If you have trouble choosing, the bar's preselected tasting flights will let you compare different styles side by side.

Craft-beer fans can try four different brews from Niigata craft breweries like Swan Lake, priced at Y800-1,000 per glass. The small food menu is oriented towards salty, sake-friendly snacks like pickles and dried shrimp. Bar hours are 12:30 to 8:30pm.

Niigata produces more than just sake and beer of course, and the shop sells a range of unusual regional delicacies, from Sado Island's Le Lectier pear jam to heirloom-breed pork sausages, pickles and miso paste. There's a surprising variety of salmon products to explore, and you can bring home a package of Niigata's famous Sasa Dango - sweet bean-paste and mugwort dumplings wrapped in bamboo grass.

The rest of Niigata 100 (it's pronounced "ichi-maru-maru") is filled with beautifully crafted glassware and ceramics, specialized chef's knives, metal kitchen utensils and more. Detailed biographies of the local Niigata craftsmen who make the products can be found alongside their work.
Hibiya
Chiyoda-ku, Uchisaiwaicho 1-7-1, Hibiya Okuroji H05.
日比谷
東京都千代田区内幸町1-7-1 日比谷Okuroji H-05
Location on Google Maps