Abeya (Shibaura: Yakitori)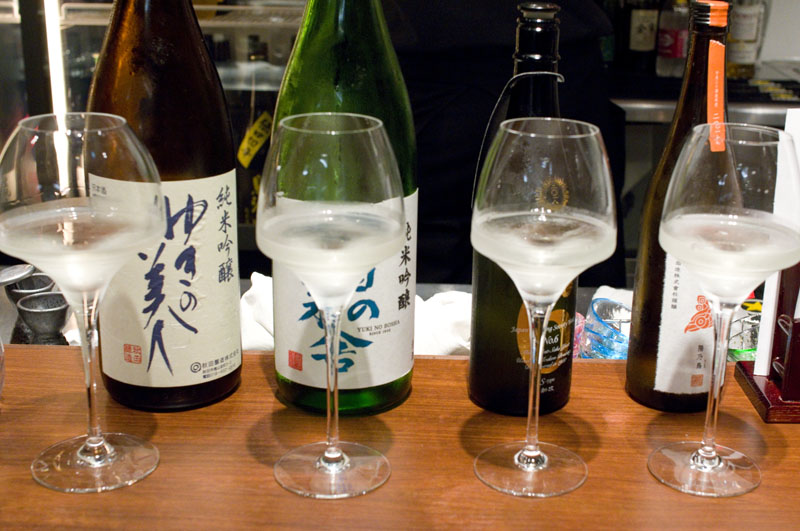 Abeya
Open 11:30am-2:30, 5-10pm (LO) daily.

: Open Sundays
: No smoking
---
Hinai-jidori is a flavorful heirloom-breed chicken from Akita Prefecture, and it's the main ingredient on the grill at this Akita-based yakitoriya. But there's more than just fantastic chicken here at Abeya - this is also one of the best sake bars in the area. The restaurant has even set up a separate bar area called "Akita Pure Rice Sake Dining" to showcase their sake offerings.

Abeya's chicken skewers may be pricier than you'd find at your typical yakitoriya, but the quality is absolutely first-rate. The meat is on the chewy side, plump and full of flavor. The kitchen also offers a number of Akita regional dishes and sake-drinking snacks like iburigakko - smoked takuan pickles, which you can order either plain or chopped up and in stuffed into cream-cheese balls.

The bar area is usually quieter and more relaxed than the main counters, and you can chat with the staff about your sake options when they're not too busy. The specialty here is junmai-style sake from Akita, and there are usually a few dozen varieties to choose from.

You're free to order anything from the yakitori menu when you're sitting at the bar, and there's an English-language menu for the chicken and other food (but not for the sake). There's also ample table seating out in front of the shop. Budget around Y4500 for food and drink in the evening, and Y1000 for oyako-donburi or udon at lunchtime.
Shibaura
Minato-ku, Shibaura 3-1-21, MSB Tamachi Station Tower S 1F.
ŽÅ‰Y
"Œ‹ž"s`‹æŽÅ‰Y3-1-21 msb"c'¬ƒXƒe[ƒVƒ‡ƒ"ƒ^ƒ[S 1F
Location on Google Maps