My Curry Shokudo
Ueno: Curry
My Curry Shokudo (Ueno: Curry)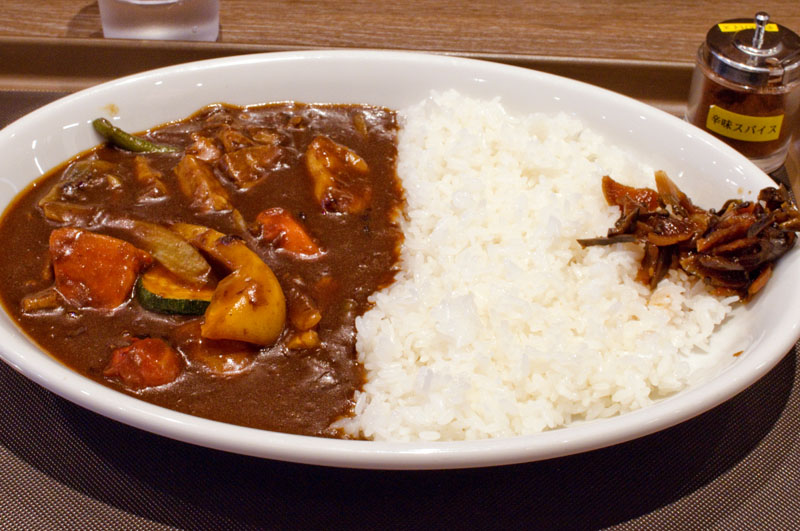 My Curry Shokudo
Open 10am-midnight daily.

: Open Sundays
: No smoking
---
My Curry offers its own distinctively appealing versions of European-style beef curries, pork cutlet curries, fried-rice omelette curries and Indo-Japanese butter-chicken curries. It's easy to customize your meal based on topping ingredients, spiciness, and portion sizes - so much so that the numerous choices can be bewildering to a first-time diner.

Optional toppings include everything from cheese and spinach to stewed beef and fried chicken. Most basic curries are priced in the Y590-790 range, with add-ons and side dishes a bit extra.

The dining space is slightly fancier than your typical counter shop, and all ordering is done through an electronic vending machine, with instructions and menus provided in multiple languages. Hold onto your ticket after you've ordered, and the staff will call out the number on your ticket when your curry is ready.
Ueno
Taito-ku, Ueno 7-4-7.
Location on Google Maps
Browse:
Tokyo Beyond Sushi - the guidebook
Explore the hidden side of Tokyo dining
Charcoal-grilled pork on skewers, udon noodles in curry-flavored soup, octopus dumplings, deep-fried beef cutlet -- there's a whole world of exciting food in Tokyo that food-loving visitors often miss out on.

This book will introduce you to more than twenty of Japan's favorite specialty foods that are less well known abroad, along with a guide to the best places in Tokyo to try them and expert tips on what to order. From Bento.com.
---