Great German Cook (GGC)
Kawasaki: German
Great German Cook (GGC) (Kawasaki: German)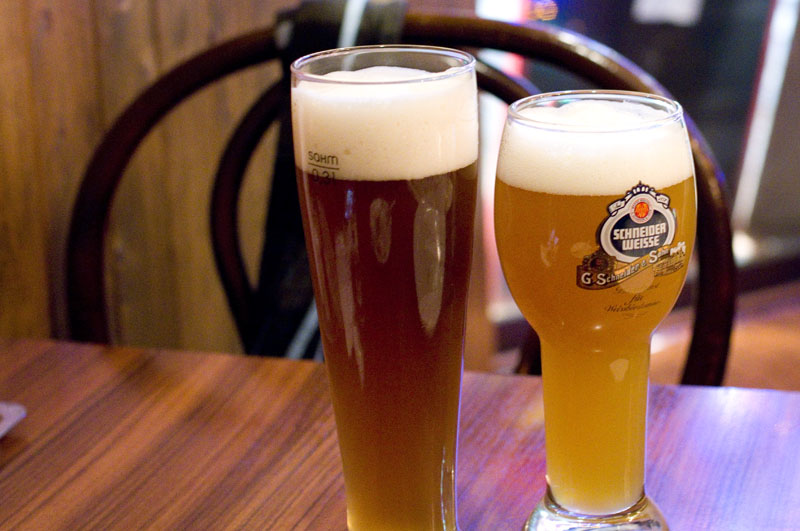 Great German Cook (GGC)
Open 5pm-5am (Sun -midnight) daily.

: Open late

: Open Sundays
---
With its old-fashioned wood-themed decor and its traditional German food menu, this long-running beer hall feels like a relic of past times. The extensive beer list is quite up to date though - in addition to more than two dozen traditional German beers on draft, they offer ten guest taps of craft beers from breweries like Isekadoya, Schooner and Epic.

There are also four craft beers on tap from the Munich-based Crew Republic brewery, alongside more traditional offerings from Erdinger, Bitberger, Kostritzer, Jever and the like. The bottled-beer list is even more varied, with a selection of Belgian beers plus several craft breweries from Europe and the US.

Guest beers come in three sizes, with a middle-size 300ml glass priced at Y850, while most of the standard German draft beers are a bit cheaper (Y750 for 300ml). Three-part German-beer tasting flights are Y950.

The German food menu is the other main draw here; it features tasty maultaschen (described here as "German gyoza") and flammkuchen (German-French style pizza-like flatbread tarts), plus myriad sausages, schnitzel variations, meatballs, eisbein, and German pastas.

With its unusual beer list and above-average food, GGC makes a excellent stop on a beer-bar tour of the neighborhood, and it's open until 5am in case you're looking for an after-midnight hangout. Budget around Y3500-5000 for food and drink.
Kawasaki
Kawasaki-ku, Kawasaki, Higashi-Dacho 5-1.
ìè
_"ސ쌧ìèŽsìè‹æ"Œ"c'¬5-1 Žs˜J˜AƒZƒ"ƒ^['PF
Location on Google Maps