McLean (Kuramae: Burgers)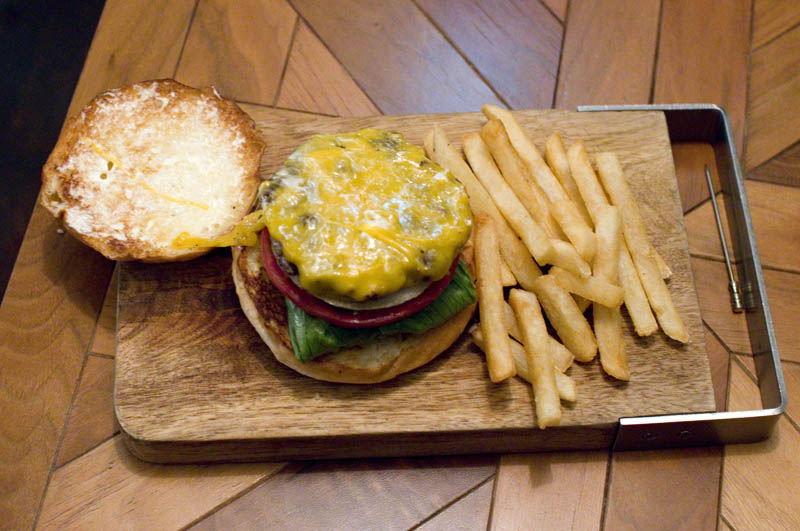 McLean
Open 11:30am-8pm (LO; Sun -3pm). Closed Mondays.

: Open Sundays
---
In addition to regular, cheese and teriyaki-egg burgers, McLean's menu offers interesting daily specials like Hot Chili Cheese Tex-Mex Burger (Saturdays; Y1480) and Triple Melt Blue Cheese Burger (Wednesdays; Y1380). Beverage options include a few craft beers by the bottle (Thornbridge, North Coast), and one or two on tap (including a Knee Deep IPA when we visited).

Our cheeseburger was well balanced, and the thick wad of lettuce contributed more than just crunchy texture, adding a fresh element to the overall flavor. The patty itself was subtle rather than assertive, and probahbly well suited to the various exotic daily toppings.

The decor has a sort of retro-hipster theme, and the musical soundtrack ranges from sixties R&B and early rock and roll to Lovers Rock. There's a barber shop on the third floor in case you want to get a haircut after you finish your burger. You can also order your burgers to go and eat them on the nearby banks of the Sumida River if you're so inclined.
Kuramae
Taito-ku, Komagata 2-2-10.
Location on Google Maps