Festa
Shimo-Kitazawa: Beer bar
Festa (Shimo-Kitazawa: Beer bar)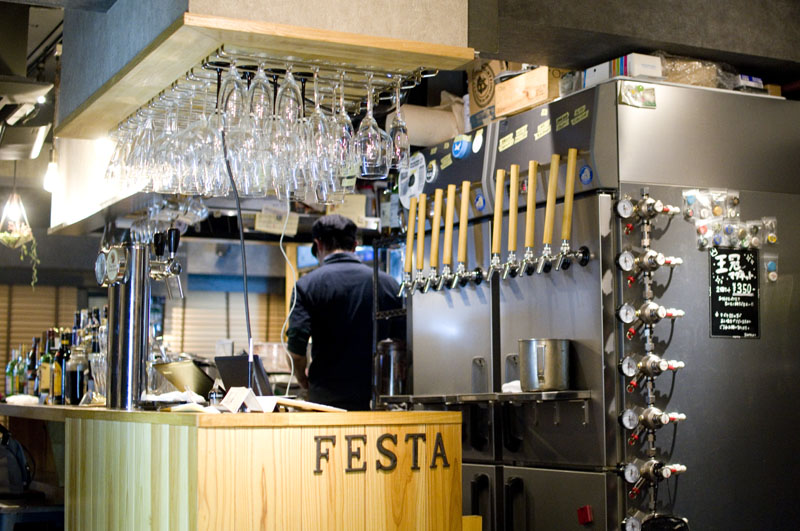 Festa
Open 6pm-2am (LO; Fri, Sat -4am; Sun -11pm). Closed Wednesdays.

: Open late

: Open Sundays
---
This lively neighborhood bar offers a decent selection of craft beers - both Japanese and imported - from their dozen taps. One unusual feature is that they serve a number of Belgian and other European beers in addition to the usual American and Japanese craft selection, and they also carry some hard-to-find bottled imports for when you want to splurge on something special.

During an early-winter visit we were tempted by a number of super-premium Christmas and winter beers, priced in the range of Y3000-7000 for 750ml and 1.5-liter bottles. Regular draft beers are served in three sizes, and are generally priced at around Y680-1000. The food menu focuses on beer-bar fare, and it's a cut above average, with hearty beer-based meat stews and tasty nacho chips.

The bar is big enough to have both smoking and non-smoking sections, with comfortable table seating at one end, stools at the opposite end (and at the bar), and dartboards along one wall. The bar is open until very late on Friday and Saturday nights, which is good to know in case you've missed your last train out. (Regular weeknight hours also run late, but the last order is 2am.)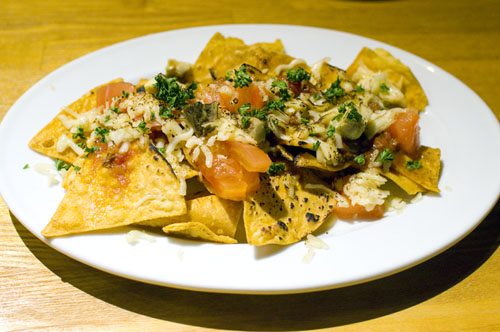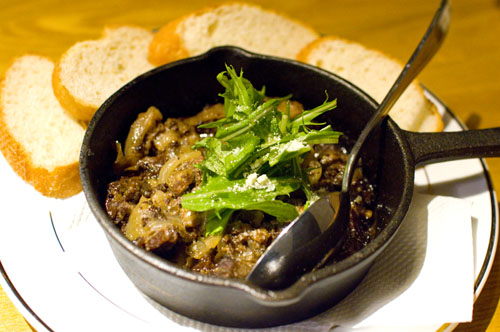 Shimo-Kitazawa
Setagaya-ku, Kitazawa 2-9-1, Daishin Bldg 5F.
下北沢
東京都世田谷区北沢2-9-1 大新ビル 5F
Location on Google Maps
Tokyo Beyond Sushi - the guidebook
Explore the hidden side of Tokyo dining
Charcoal-grilled pork on skewers, udon noodles in curry-flavored soup, octopus dumplings, deep-fried beef cutlet -- there's a whole world of exciting food in Tokyo that food-loving visitors often miss out on.

This book will introduce you to more than twenty of Japan's favorite specialty foods that are less well known abroad, along with a guide to the best places in Tokyo to try them and expert tips on what to order. From Bento.com.
---