Guzman y Gomez
Shibuya: Tex-Mex
Guzman y Gomez (Shibuya: Tex-Mex)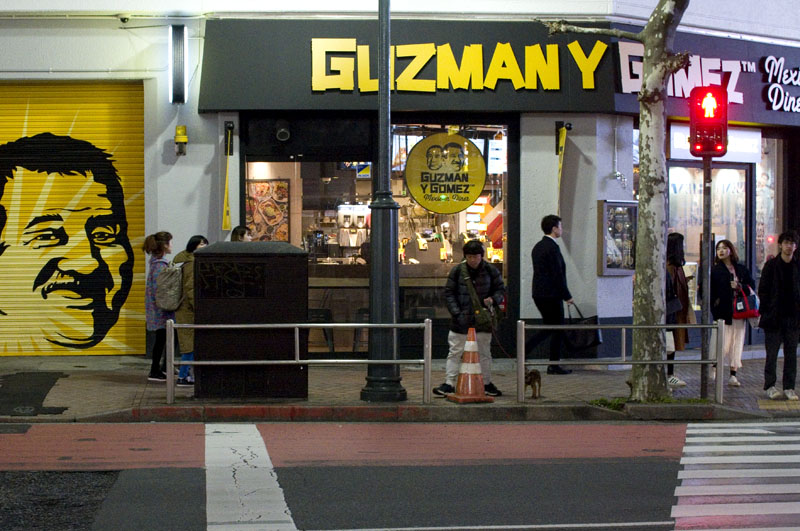 Guzman y Gomez
Open 11am-10:30pm (LO) daily.

: Open Sundays
---
This Australia-based chain serves meaty, well-prepared tacos, burritos, burrito bowls and other casual Tex-Mex fare. Tacos are double wrapped in nice corn tortillas, and you can choose from a variety of fillings like pulled pork, grilled chicken, and beef flank steak, all of them noticeably spicy.
Shibuya
Shibuya-ku, Jinnan 1-11-3.
Location on Google Maps
Tokyo Beyond Sushi - the guidebook
Explore the hidden side of Tokyo dining
Charcoal-grilled pork on skewers, udon noodles in curry-flavored soup, octopus dumplings, deep-fried beef cutlet -- there's a whole world of exciting food in Tokyo that food-loving visitors often miss out on.

This book will introduce you to more than twenty of Japan's favorite specialty foods that are less well known abroad, along with a guide to the best places in Tokyo to try them and expert tips on what to order. From Bento.com.
---