Le Pain Quotidien
Roppongi: Grill
Le Pain Quotidien (Roppongi: Grill)
Le Pain Quotidien
Open 7:30am-10pm (LO) daily.

: Open Sundays
---
This branch of the popular Belgian organic bakery has expanded beyond breakfast and brunch, offering grilled meat main dishes like Australian lamb (Y2690) and US Prime rib steaks (Y6790 for 270g) at dinnertime. They also serve a nice selection of tartines, quiches, tarts and pastries, along with organic wine and beer.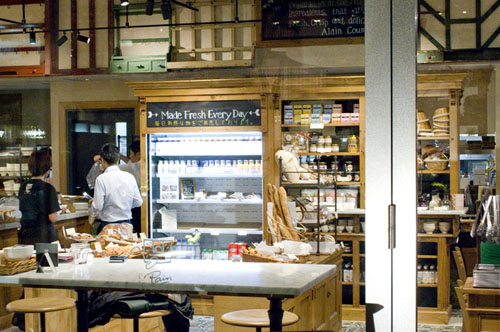 Roppongi
Minato-ku, Akasaka 9-7-4, Tokyo Midtown West Plaza 1F.
Location on Google Maps
Tokyo Beyond Sushi - the guidebook
Explore the hidden side of Tokyo dining
Charcoal-grilled pork on skewers, udon noodles in curry-flavored soup, octopus dumplings, deep-fried beef cutlet -- there's a whole world of exciting food in Tokyo that food-loving visitors often miss out on.

This book will introduce you to more than twenty of Japan's favorite specialty foods that are less well known abroad, along with a guide to the best places in Tokyo to try them and expert tips on what to order. From Bento.com.
---