Meishu Center
Ochanomizu: Sake bar
Meishu Center (Ochanomizu: Sake bar)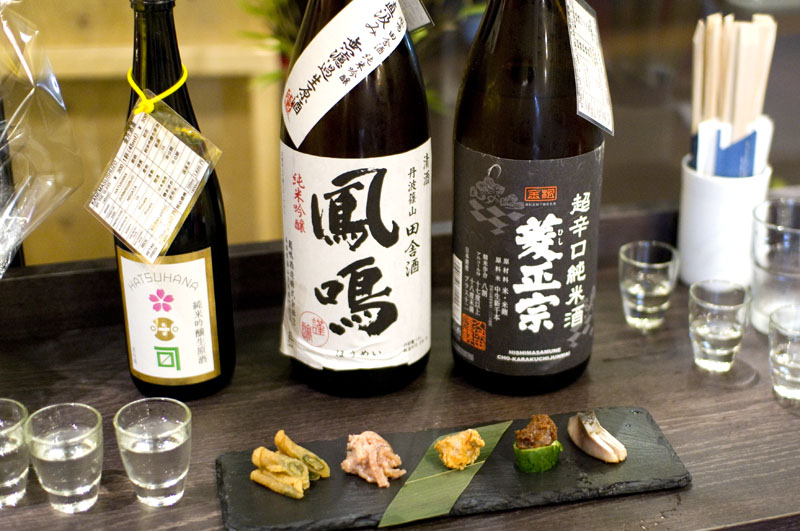 Meishu Center
Open 11am-9:30pm (Sun -7pm). Closed Mondays.

: Open Sundays
: No smoking
---
This casual, very lively tasting bar offers more than 100 types of sake along with a small menu of sake-compatible snacks. All sake is served in tiny 45ml glasses, so you can try several different varieties when you visit. There's a small discount when you order a tasting flight of three glasses at a time, which almost everyone here does.

Most sake is priced in the Y200-300 range per glass, though some are quite a bit more expensive, so check the (bilingual) labels before you order. The five-item chinmi assortment (Y1400) is a good introduction to the salty, intense flavors of sake-drinking delicacies; there's also a smoked-cheese platter that may be less challenging to the uninitiated.

Generally speaking, the emphasis here is on ordinary, everyday sake sold at budget-friendly prices. Personally we prefer the curatorial focus of many of the smaller sake bars around town, with their carefully chosen lists of premium sake and their helpful suggestions on what to try next. Nonetheless, Meishu Center is a fun, lively place to drop in on for a quick drink, especially if you're in the Akihabara-Ochanomizu area.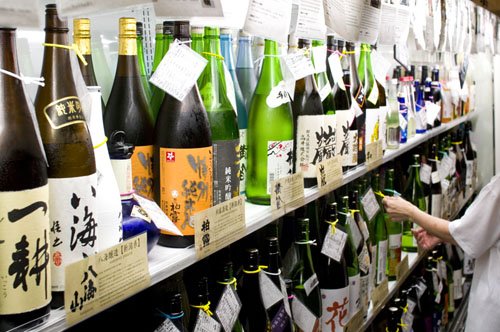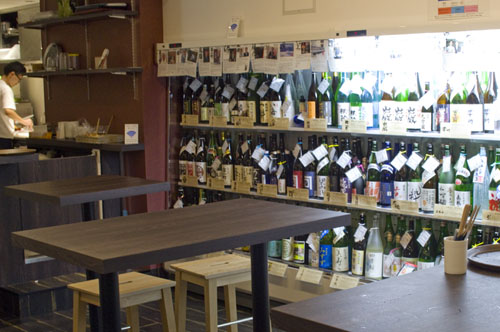 Ochanomizu
Bunkyo-ku, Yushima 1-2-12.
Location on Google Maps