Coffea Exlibris
Shimo-Kitazawa: Coffee shop
Coffea Exlibris (Shimo-Kitazawa: Coffee shop)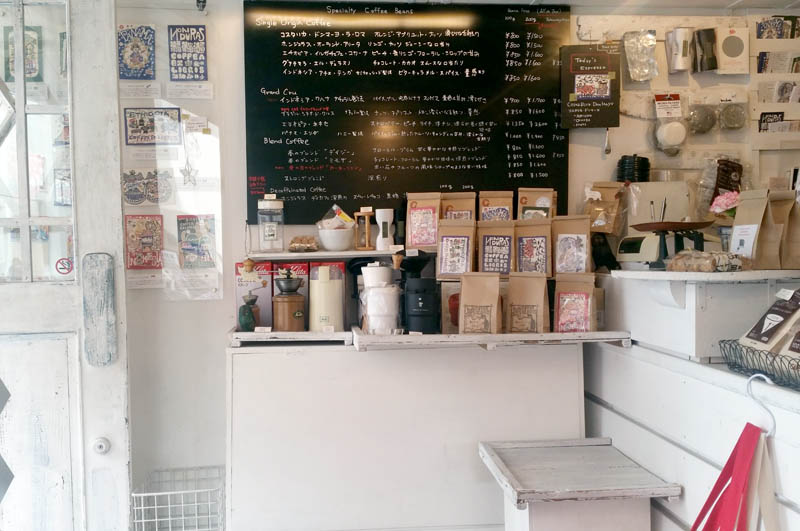 Coffea Exlibris
Open 1-9pm (LO). Closed Fridays.

: Open Sundays
---
A charming cafe slightly off the main path in Shimokitazawa, Coffea Exlibris specializes in French press and is one of the best serious-coffee options in the area. The small interior is done up in a rustic-chic style with fresh-cut flowers at every table, and because it's quite popular you may end up sitting at a bench in front rather than at one of the tables.

Coffee drinkers can choose from Blend, Single Origin, and extra-fancy Grand Cru. The latter two options are accompanied by small postcards describing the farms that the beans come from, with photographs of the farmers, notes on the geography and growing conditions of the farms and evocative artwork.

The cafe features beans from farms in Costa Rica, Honduras, Ethiopia, Guatemala, Indonesia, Brazil, and Panama, with helpful English-language taste profiles for each option. The beans used in blend coffees can vary according to the season.

They also have reasonably sized and priced pastries to enjoy alongside your drink.

I ordered the excellent Guatemala Single Origin, described as having a smooth flavor with hints of chocolate and cocoa, and a Moka Roll with raisins. The coffee was superb, without any hint of sourness or unpleasant bitterness, and the pastry complemented it surprisingly well. Prices are on the higher end but not unreasonably so - coffee on its own will be around 650 yen, and around 1000 yen with a pastry.
by Mary Sedarous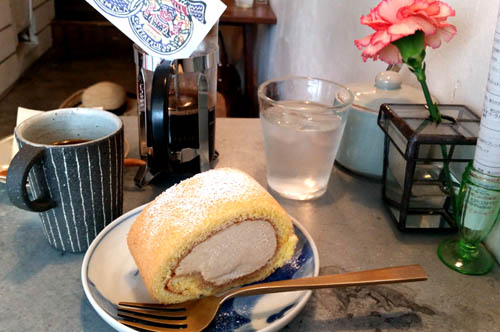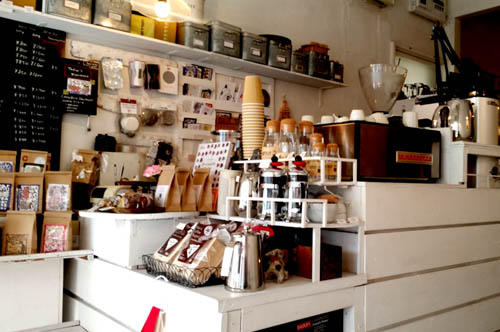 Shimo-Kitazawa
Setagaya-ku, Daizawa 5-8-16.
Location on Google Maps
Tokyo Beyond Sushi - the guidebook
Explore the hidden side of Tokyo dining
Charcoal-grilled pork on skewers, udon noodles in curry-flavored soup, octopus dumplings, deep-fried beef cutlet -- there's a whole world of exciting food in Tokyo that food-loving visitors often miss out on.

This book will introduce you to more than twenty of Japan's favorite specialty foods that are less well known abroad, along with a guide to the best places in Tokyo to try them and expert tips on what to order. From Bento.com.
---