Wasserfall
Shibuya: Beer bar
Wasserfall (Shibuya: Beer bar)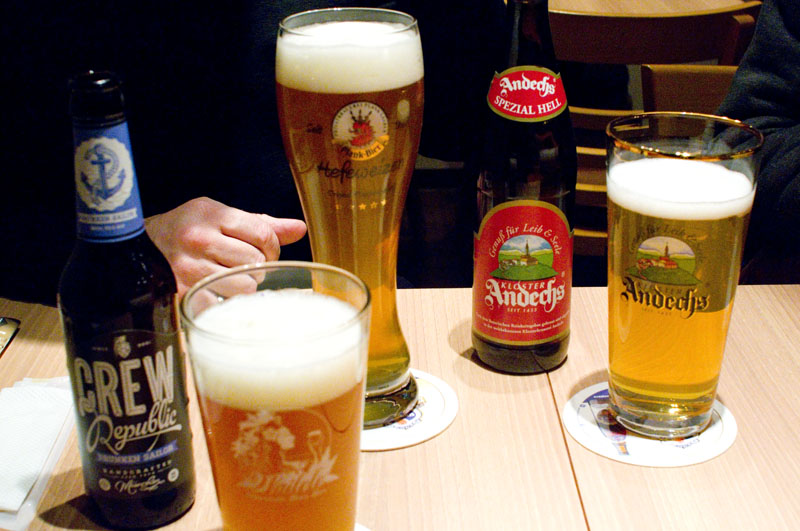 Wasserfall
Open 5pm-2am (LO; Sun -11) daily.

: Open late

: Open Sundays
---
A sister shop of the nearby Hawaiian-themed Wailele, Wasserfall offers an impressively wide selection of German beers, including four on draft. The several dozen bottled beers are organized by style, and they include IPAs and other international styles from craft brewer Crew Republic, as well as more traditional brews.

Most bottled beers are priced at around Y1000-1500, and they include a lot of labels that we've never seen in Tokyo. Located in an amusingly funky old building just steps away from Shibuya Mark City, the bar itself fairly intimate, with just a couple of tables and six seats at the counter. Old-fashioned German festival music plays nonstop in the background, and it can get smokey at times.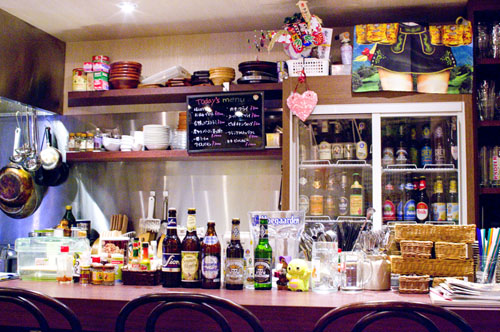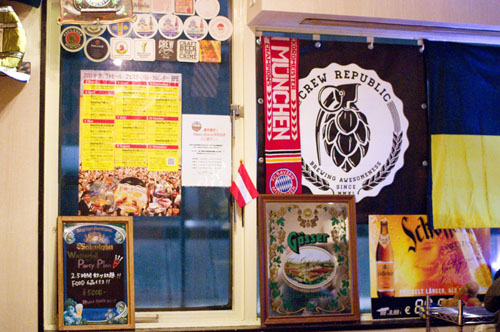 Shibuya
Shibuya-ku, Dogenzaka 1-11-1, Dai-ni Oban Bldg 404.
渋谷
東京渋谷区道玄坂1-11-1 第二大番ビル404
Location on Google Maps
Browse:
Tokyo Beyond Sushi - the guidebook
Explore the hidden side of Tokyo dining
Charcoal-grilled pork on skewers, udon noodles in curry-flavored soup, octopus dumplings, deep-fried beef cutlet -- there's a whole world of exciting food in Tokyo that food-loving visitors often miss out on.

This book will introduce you to more than twenty of Japan's favorite specialty foods that are less well known abroad, along with a guide to the best places in Tokyo to try them and expert tips on what to order. From Bento.com.
---