Comme la Gueuze
Mita: Belgian rest/beer bar
Comme la Gueuze (Mita: Belgian rest/beer bar)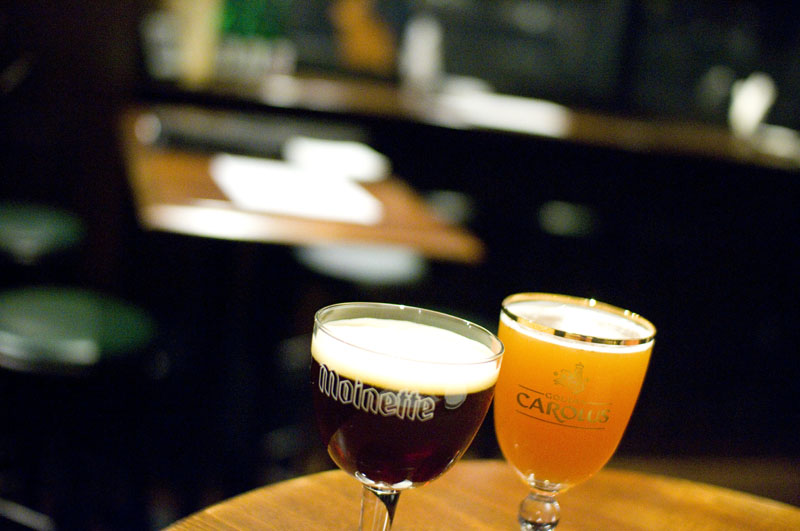 Comme la Gueuze

: Open Sundays
: No smoking
---
If you're used to seeing the same handful of Belgian beers on draft wherever you go around town, the six rotating taps at Comme la Gueuze will be a welcome change. The twenty-seat bar has a friendly, neighborhood feel, with a diverse crowd, helfpul staff and proper glassware. There's food too - frites and mussels and sausages - although it's more limited in scope than what you'll find at the larger Belgian establishments.

The kitchen's turnout is generally good but it can be hit or miss - our bagna cauda featured beautiful and very tasty organic vegetables from a farm in Yamanashi, accompanied by a lackluster dipping sauce. Frites were on the oily side, but the choice of three mayo-based dipping sauces is a nice touch. The excellent Gueuze Sausages were the hit of the evening; at Y1200 per sausage they seem just a bit pricey though.

Draft beer, however, is an attractive proposition at Y800 for regular beers (e.g. Troubadour Magma) and Y1000 for special beers (e.g. Goliath Winter beer), with decent-sized pours. The bottled collection is also well put together, with a good number of lambics, and is priced around average for Tokyo.

Recommended for drinks and snacks rather than dinner, Comme la Gueuze is still a welcome addition to Tamachi station's bar zone and to Tokyo's Belgian bar landscape.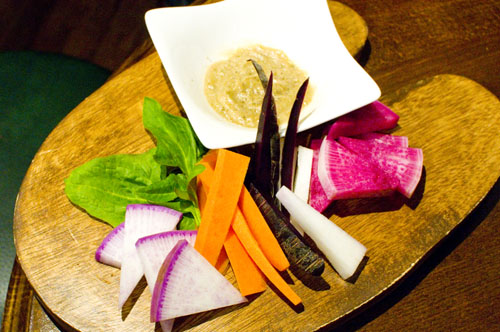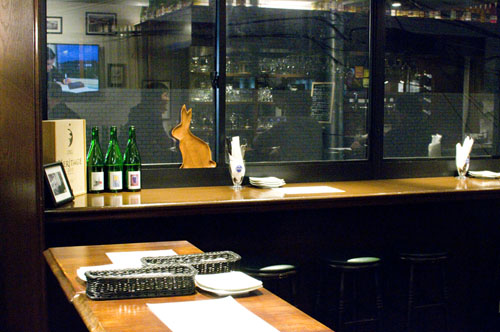 Mita
Minato-ku, Shiba 5-24-16, Omamori Bldg 2F.
Location on Google Maps