Riki (Ikebukuro: Yakiton)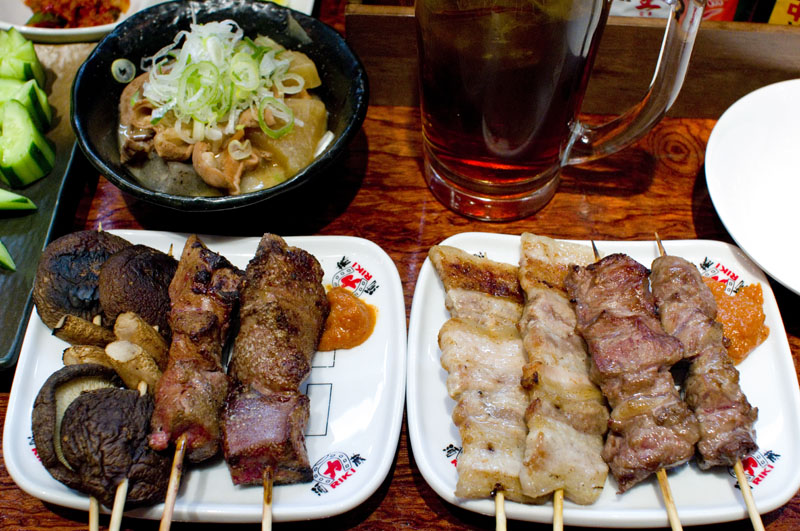 Riki
Open 3-10:30pm (LO) daily.

: Open Sundays
---
Located just a minute or two from Ikebukuro station, this bustling izakaya is an easy stop for a quick bite and a drink on the way home, and the crowded ground-floor counter is full of solo diners as well as groups. Unlike most yakiton shops, they also have a take-out window in front where you can pick up skewers of grilled pork to go.

You'll be asked for your drink order as soon as you sit down; ask for oolong tea ('uroncha') if you don't feel like having a beer or a shochu cocktail. The grill menu (Japanese only) lists some eleven cuts of pork, five cuts of chicken, and four grilled vegetables, as well as plenty of side dishes. There's a chalkboard (also in Japanese only) with daily specials, including some fish and seafood.

The excellent pork karubi (short ribs) and kashira (pork cheeks) are both quite meaty, with subtle charcoal flavoring, while the liver is tender. The motsu nikomi here has a mild, almost creamy broth, allowing the individual organ-meat flavors to stand out. Note that there's a minimum order of two skewers for any particular grilled item.

Seating at the counter can be tight during busy times, but customers tend to come and go quickly. Budget around Y2000-3000 for ample food and drink. This is the first Tokyo branch of a small Saitama-based izakaya chain.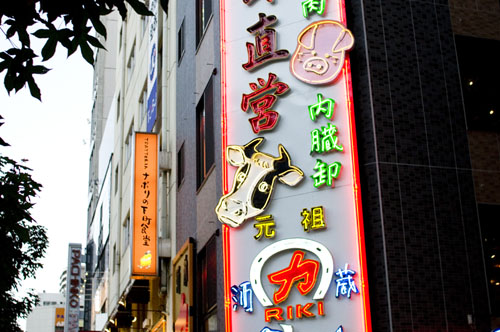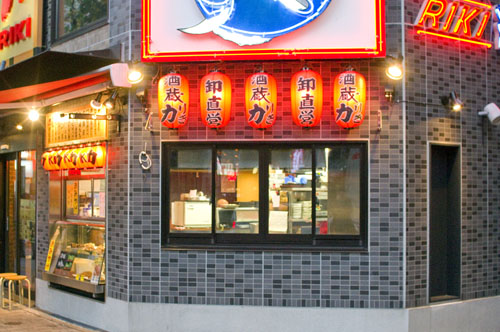 Ikebukuro
Toshima-ku, Nishi-Ikebukuro 1-15-3.
Location on Google Maps
Tokyo Beyond Sushi - the guidebook
Explore the hidden side of Tokyo dining
Charcoal-grilled pork on skewers, udon noodles in curry-flavored soup, octopus dumplings, deep-fried beef cutlet -- there's a whole world of exciting food in Tokyo that food-loving visitors often miss out on.

This book will introduce you to more than twenty of Japan's favorite specialty foods that are less well known abroad, along with a guide to the best places in Tokyo to try them and expert tips on what to order. From Bento.com.
---