Creoru (Shibuya: Takoyaki)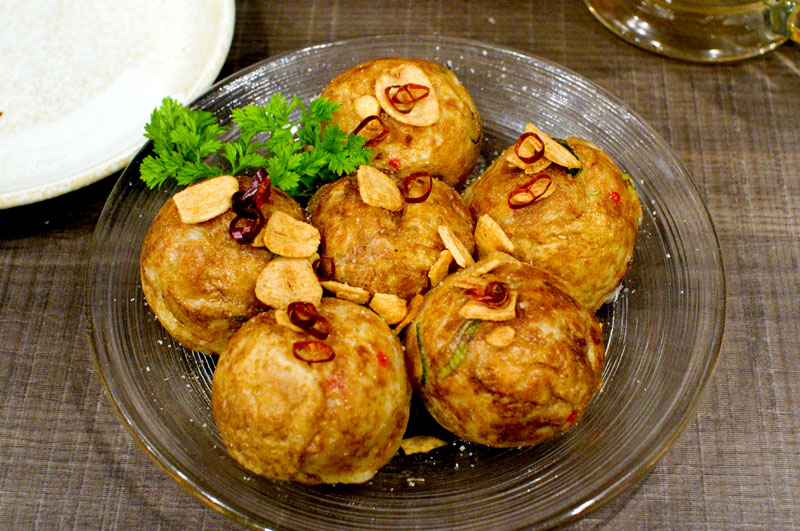 Creoru
Open 5pm-4am (Sun -midnight) daily.

: Open late

: Open Sundays
---
Takoyaki, kushiage and yakisoba are served Osaka-style here at this late-night, Osaka-based shop. There's a big takoyaki grill in the front take-out window, a small six-seat counter on the ground floor, and space for another twenty or so upstairs.

The takoyaki here is filled with big chunks of octopus in a filling somewhere between creamy and fluffy, coated in a thin outer skin. In addition to the usual sauce options, Creoru offers some interesting variations like anchovy mayonnaise with black olives, ume-shiso, and truffle oil. The pepperoncino takoyaki is quite good, topped with toasted garlic chips, red pepper and salt.

Also featured on the menu are "Osaka-style drinks," which in this case means frozen plum liquor and various highball cocktails as well as red and white wines. Menus are bilingual.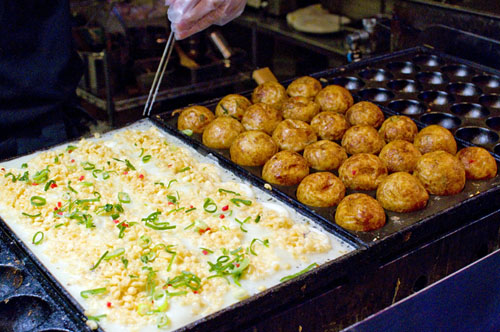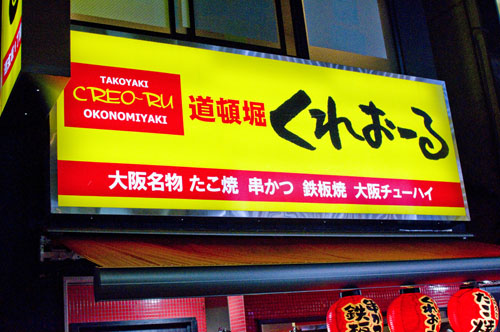 Shibuya
Shibuya-ku, Dogenzaka 1-6-4.
Location on Google Maps
Browse:
Tokyo Beyond Sushi - the guidebook
Explore the hidden side of Tokyo dining
Charcoal-grilled pork on skewers, udon noodles in curry-flavored soup, octopus dumplings, deep-fried beef cutlet -- there's a whole world of exciting food in Tokyo that food-loving visitors often miss out on.

This book will introduce you to more than twenty of Japan's favorite specialty foods that are less well known abroad, along with a guide to the best places in Tokyo to try them and expert tips on what to order. From Bento.com.
---