Shinasoba Tanaka
Otsuka: Ramen
Shinasoba Tanaka (Otsuka: Ramen)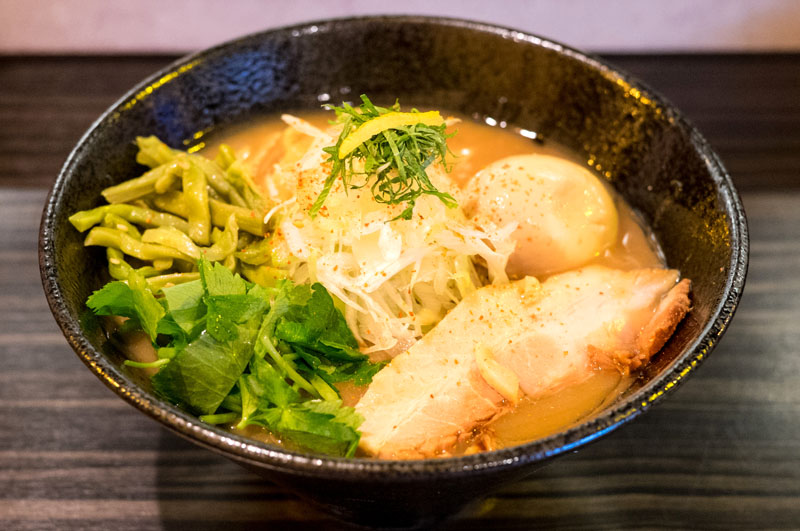 Shinasoba Tanaka
Open 11am-3, 5-10pm (Sat 11-3). Closed Sundays.
: No smoking
---
The master at Tanaka commutes in to this shop every day from the far side of Chiba, about two hours away. He is a surfer, and that part of Japan has some nice waves in the morning. That part of Japan is also famous for seafood, and the bowl at Tanaka reflects this.

Go for the Aji Nibo Soba (Y750). Aji, horse mackerel, and niboshi (dried sardines) are combined with plenty of Japanese konbu seaweed to make a thick, umami-rich bowl that has garnered a lot of attention since the shop opened in 2013.

Tuesdays, Wednesdays, and Fridays have special menu items that are worth checking out. A spicy bowl on Tuesday, a wine-steamed clam bowl on Wednesday, and a meatier version of their normal bowl on Friday.
by Brian MacDuckston
Otsuka
Toshima-ku, Higashi-Ikebukuro 2-19-2.
'å'Ë
"Œ‹ž"s–L"‡‹æ"Œ'r'Ü2-19-2
Location on Google Maps