Tsubame Kitchen
Marunouchi: Yoshoku
Tsubame Kitchen (Marunouchi: Yoshoku)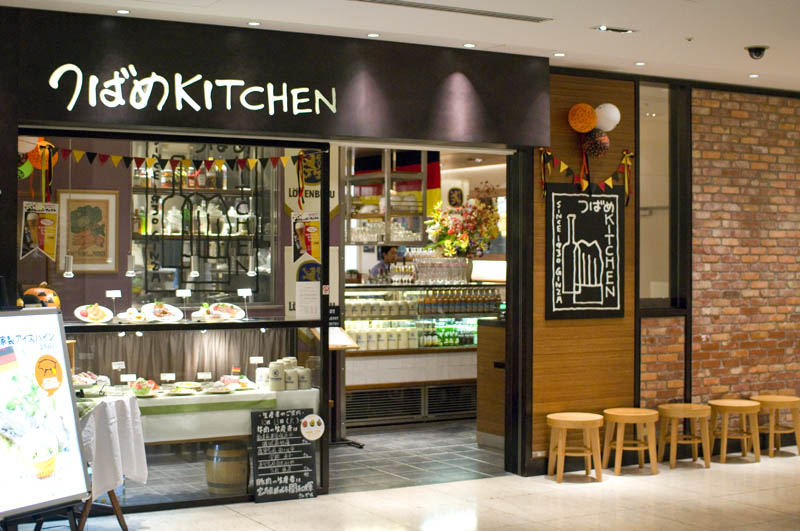 Tsubame Kitchen
Open 11am-11pm (LO; Sat, Sun 4pm-) daily.

: Open Sundays
---
Hamburg steak is the specialty at this venerable yoshoku specialist (they first opened in 1930), along with other classic retro dishes like cabbage rolls and hayashi rice. This is modern yoshoku though, so you can enjoy side items like Caesar salad, pate de campagne or marinated herring, while a variety of German wines - three by the glass and several more by the bottle - feature on the drinks list.

The Hamburg steak here is quite juicy and flavorful, like a fattier, more umami-rich version of meatloaf. One version is topped with beef stew instead of demiglace sauce, offering an interesting contrast of beefy flavors; other variations come with a fried egg or with Japanese-style grated daikon and soy sauce. Sauteed chicken, salmon meuniere, pork pepper steak and home-made sausages round out the mains section of the menu.

The dining room is pleasantly decorated in modern retro style, with old posters and bold graphics, and there are plenty of two-tops and counter seats for lone diners. Budget Y1800-3000 at dinnertime for food and drink.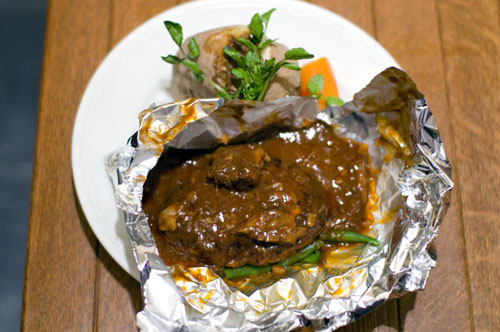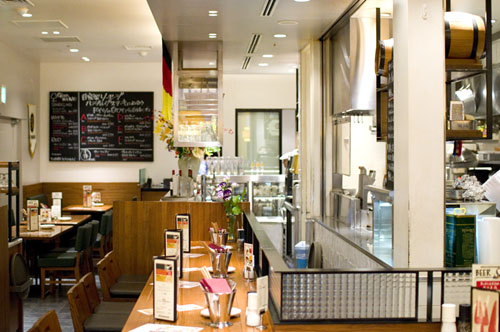 Marunouchi
Chiyoda-ku, Marunouchi 1-6-4, Marunouchi Oazo 5F.
丸の内
東京都千代田区丸の内1-6-4 丸の内オアゾ5F
Location on Google Maps