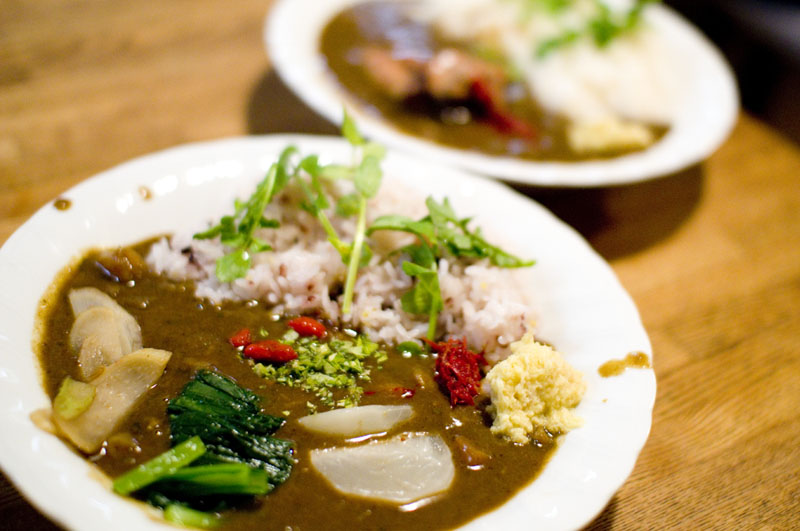 Jinenjo
Open 11:30am-4, 5:30-9:30pm (LO). Closed Mondays.

: Open Sundays
---
Japanese curries made with medicinal herbs are the specialty here, and while we can't vouch for any possible health benefits, we can confirm that they're at least very tasty. We enjoyed an excellent seasonal vegetable curry, chock full of fresh-tasting turnips, spinach and mountain vegetables (sansai), while the chicken curry showcased a very soft and well-simmered chicken leg. The roux is thick and deeply flavorful, with just a bit of bite to it.

The decor and ambiance have an old-fashioned shitamachi feel, in keeping with the neighborhood, and service is friendly and personal. Curries range from Y960-1030, and an upgrade to five-grain rice (vs. standard white rice) is an extra Y50. On Thursdays they serve lunch only, no dinner.
Nippori
Taito-ku, Yanaka 5-9-25.
"ú•é—¢
"Œ‹ž"s'ä"Œ‹æ'J'†5-9-25
Location on Google Maps