Due Italian
Ichigaya: Ramen
Due Italian (Ichigaya: Ramen)
Due Italian
Open 11am-4, 5-10pm daily.

: Open Sundays
---
Italian-inspired novely ramen is the attraction here, with cheese-based "fromage" ramen and cold cherry-tomato ramen. The ham-and-cheese ramen comes with prosciutto and a small portion of noodles - let them know when you're done with your noodles and they'll bring a bowl of rice to soak up the remainder of the very buttery broth, resulting in a risotto-like finale.

Wine by the glass is Y500, with tickets sold in the vending machine up front. Open 11am-10pm Saturdays, noon-9pm Sundays.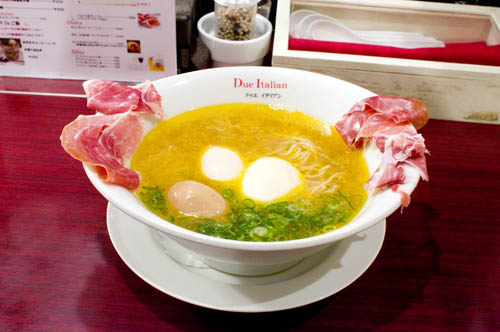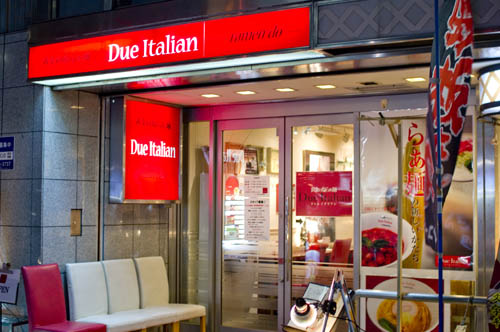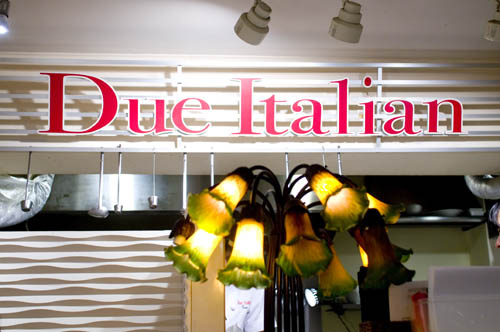 Ichigaya
Chiyoda-ku, Kudan-Minami 4-5-11.
Location on Google Maps