Miyagi Furusato Plaza
Ikebukuro: Antenna shop
Miyagi Furusato Plaza (Ikebukuro: Antenna shop)
Miyagi Furusato Plaza

: Open Sundays
---
The highlight of this mid-sized prefectural antenna shop is probably their big selection of Miyagi-ken sake - some fifty or sixty varieties on sale in the first-floor liquor area. You can also find fresh fish and seafood in season, cheese and dairy products, Sendai beef and Hitomebori and Sasanishiki varieties of rice. Soft ice cream can be purchased from a dedicated window in front of the shop.

Popular packaged foods include pouches of tongue curry and tongue stew and various sembei crackers and sweets. Kokeshi dolls and Ogatsusuzuri inkstones are among the regional handicrafts on sale. Upstairs on the second floor is an all-day cafe-style restaurant called Date no Gyutan that specializes in beef tongue dishes, and next to it is a tourist-information counter.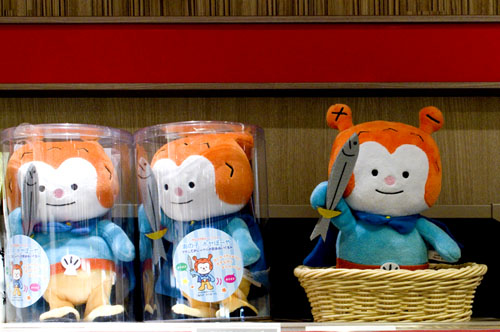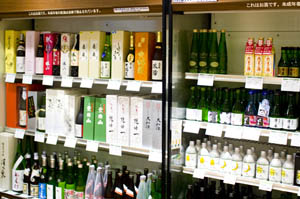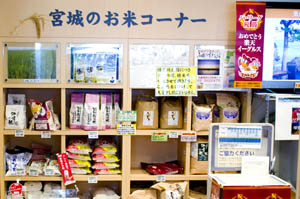 Ikebukuro
Toshima-ku, Higashi-Ikebukuro 1-2-2, Higashi-Ike Bldg 1/2F.
池袋
東京都豊島区東池袋1-2-2 東池ビル1・2階
Location on Google Maps
Tokyo Beyond Sushi - the guidebook
Explore the hidden side of Tokyo dining
Charcoal-grilled pork on skewers, udon noodles in curry-flavored soup, octopus dumplings, deep-fried beef cutlet -- there's a whole world of exciting food in Tokyo that food-loving visitors often miss out on.

This book will introduce you to more than twenty of Japan's favorite specialty foods that are less well known abroad, along with a guide to the best places in Tokyo to try them and expert tips on what to order. From Bento.com.
---