Hiroshima Brand Shop TAU
Ginza: Antenna shop
Hiroshima Brand Shop TAU (Ginza: Antenna shop)
Hiroshima Brand Shop TAU

: Open Sundays
---
One of the largest single-prefecture antenna shops in Tokyo, this four-story shop sells a big selection of food and drink as well as other local Hiroshima products. There's a regional-cuisine restaurant in the basement, an Italian restaurant (showcasing Hiroshima ingredients) on the third floor, an okonomiyaki counter on the second floor and a cafe space on the first floor.

The first floor is devoted to food, with highlights including frozen okonomiyaki and enticing dried prawns. Upstairs on the second floor is a large liquor shop selling a wide range of Hiroshima sake, wines and local beers. Several types of sake are available to try at the tasting counter for Y300 a serving (50ml); there's also a wine of the day (Y500).

On the same floor you'll also find handmade brushes and other crafts, goods related to the Hiroshima Carp baseball team, and Hiroshima-made sneakers.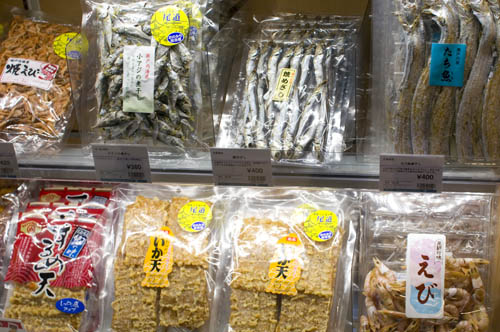 Ginza
Chuo-ku, Ginza 1-6-10.
銀座
東京都中央区銀座1-6-10 銀座上一ビルディング
Location on Google Maps