Shugo
Kagurazaka: Italian
Shugo (Kagurazaka: Italian)
Shugo
Open 6pm-midnight (LO). Closed Sun, first Mon.
---
Shugo is the kind of laid-back neighborhood Italian restaurant where you can order from the menu or just leave things up to the chef - it's hard to go wrong either way. Main dishes are built around top-grade ingredients like aged Hokkaido beef and Hokkaido crab, and there's a nice selection of creative pastas. The wine list includes many good wines in the Y3000-6000 range - not only Italians but some New World choices as well.

Most seating is at the comfortable counter, where you can watch the kitchen staff at work, but there are also a few small tables if you want to stretch out. Budget around Y6,000-9,000 per person with drinks at dinnertime. Late-night hours (last order is 2:30am) are an added attraction.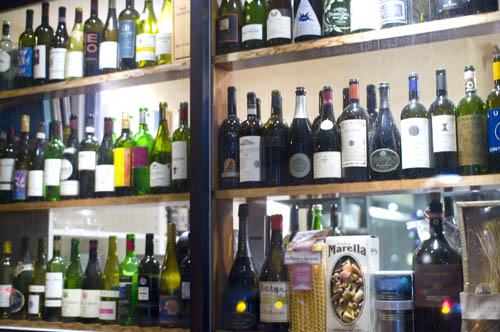 Kagurazaka
Shinjuku-ku, Tsukudo Hachimancho 5-12.
神楽坂
東京都新宿区筑土八幡町5-12 相川ビル1階
Location on Google Maps
Browse:
Tokyo Beyond Sushi - the guidebook
Explore the hidden side of Tokyo dining
Charcoal-grilled pork on skewers, udon noodles in curry-flavored soup, octopus dumplings, deep-fried beef cutlet -- there's a whole world of exciting food in Tokyo that food-loving visitors often miss out on.

This book will introduce you to more than twenty of Japan's favorite specialty foods that are less well known abroad, along with a guide to the best places in Tokyo to try them and expert tips on what to order. From Bento.com.
---