San Francisco Peaks
Harajuku: Cafe
San Francisco Peaks (Harajuku: Cafe)
San Francisco Peaks
Open 8-11:15am, 11:30am-10:30pm (LO) daily.

: Open Sundays

: Notable decor
---
Gourmet hot dogs are the specialty here, but they also offer a good selection of Japanese craft beers, including interesting small breweries like Sankt Gallen and Baird. The hot dogs are made from pork, beef, chicken, lamb and venison, and livened up with flavorings like Wild Rosemary and Garlic or Chipotle with Smoked Cheese - more than ten varieties in all. There's also a choice of toppings (grilled onions, sauerkraut, jalapenos) and potatoes (chips, fries or hash-brown) on the side.

The second-floor dining area has a long communal table, a couple of smaller tables, and an outdoor terrace that's very pleasant in the spring and fall months. Downstairs there's a smaller, four-seat terrace, plus a cute little shop selling mid-twentieth-century bric-a-brac. Hot dogs start at Y950, and beers are Y950 for a US pint.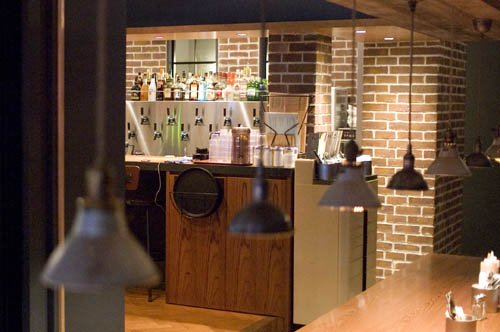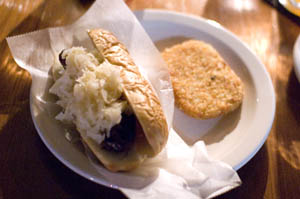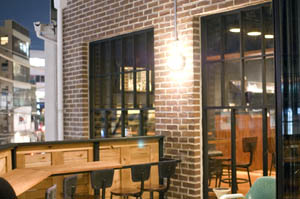 Harajuku
Shibuya-ku, Jingumae 3-28-7.
Location on Google Maps
Tokyo Beyond Sushi - the guidebook
Explore the hidden side of Tokyo dining
Charcoal-grilled pork on skewers, udon noodles in curry-flavored soup, octopus dumplings, deep-fried beef cutlet -- there's a whole world of exciting food in Tokyo that food-loving visitors often miss out on.

This book will introduce you to more than twenty of Japan's favorite specialty foods that are less well known abroad, along with a guide to the best places in Tokyo to try them and expert tips on what to order. From Bento.com.
---