Bills (Daiba: Australian)
Bills

: Open Sundays
---
This is the third Tokyo-area outlet from Australian celeb chef Bill Granger, known in particular for his gourmet breakfast menus. Breakfast is served every day from 9am-3pm, and choices include signature dishes such as potato-feta fritters with gravlax, and ricotta hotcakes with banana and honeycomb butter. The Full Aussie Breakfast - scrambled eggs, bacon and chipolata sausage, mushrooms, roast tomato and rye toast - is well prepared but still feels just a bit pricey at Y1800.

Also noteworthy at this branch is the gourmet children's menu, offering dishes that are a bit more sophisticated than average but still appealing to younger palates. The Y1100 kids' menu includes a main course and a dessert, with choices like crisp-skin salmon with beans and mash and a pleasantly crunchy chicken schnitzel with spinach and mash. Fresh fruit is used in many of the desserts (e.g. ice cream with fresh strawberries and strawberry sauce) and drinks (the "Sunrise" smoothie with orange juice, banana, yogurt and berries).

The main menu is Italian-influenced contemporary international - meatballs with tomato and tamarind; duck casserole with green olives and orange gremolata; penne with pancetta and peas. The dining room is comfortably spacious and airy, with a cheery off-white color scheme, skillful lighting, attractive artwork on the walls and a nice view of Rainbow Bridge and Tokyo Bay.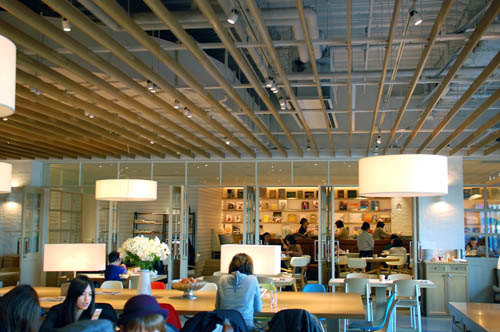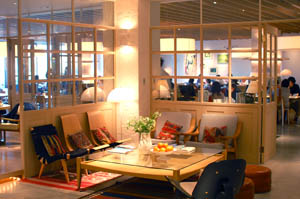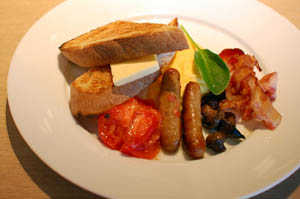 Daiba
Minato-ku, Daiba 1-6-1, Decks Tokyo Beach 3F.
Location on Google Maps
Tokyo Beyond Sushi - the guidebook
Explore the hidden side of Tokyo dining
Charcoal-grilled pork on skewers, udon noodles in curry-flavored soup, octopus dumplings, deep-fried beef cutlet -- there's a whole world of exciting food in Tokyo that food-loving visitors often miss out on.

This book will introduce you to more than twenty of Japan's favorite specialty foods that are less well known abroad, along with a guide to the best places in Tokyo to try them and expert tips on what to order. From Bento.com.
---