Breadworks
Tennozu Isle: Bakery
Breadworks (Tennozu Isle: Bakery)
Breadworks

: Open Sundays
---
Luxuriously spacious and modern in feel, this combination bakery-cafe is a comfortable place to relax with a coffee and pastry, or a quiche, cup of soup and salad. There's also a bit of outdoor seating overlooking the adjacent canal. Take-out breads include tempting savory creations like gorgonzola-walnut and bacon-rosemary rolls, as well as focacia, whole-grain loaves, bread made with beer yeast (from TY Harbor Brewery next door) and assorted pastries and cakes.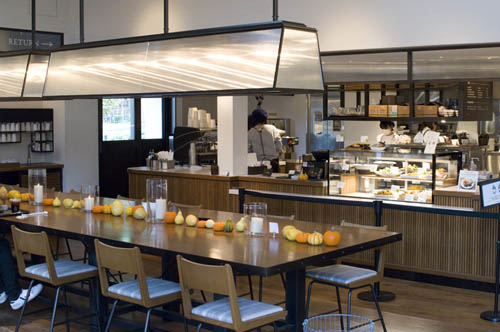 Tennozu Isle
Shinagawa-ku, Higashi-Shinagawa 2-1-6.
Location on Google Maps
Tokyo Beyond Sushi - the guidebook
Explore the hidden side of Tokyo dining
Charcoal-grilled pork on skewers, udon noodles in curry-flavored soup, octopus dumplings, deep-fried beef cutlet -- there's a whole world of exciting food in Tokyo that food-loving visitors often miss out on.

This book will introduce you to more than twenty of Japan's favorite specialty foods that are less well known abroad, along with a guide to the best places in Tokyo to try them and expert tips on what to order. From Bento.com.
---