Shu
Naka-Meguro: American
Shu (Naka-Meguro: American)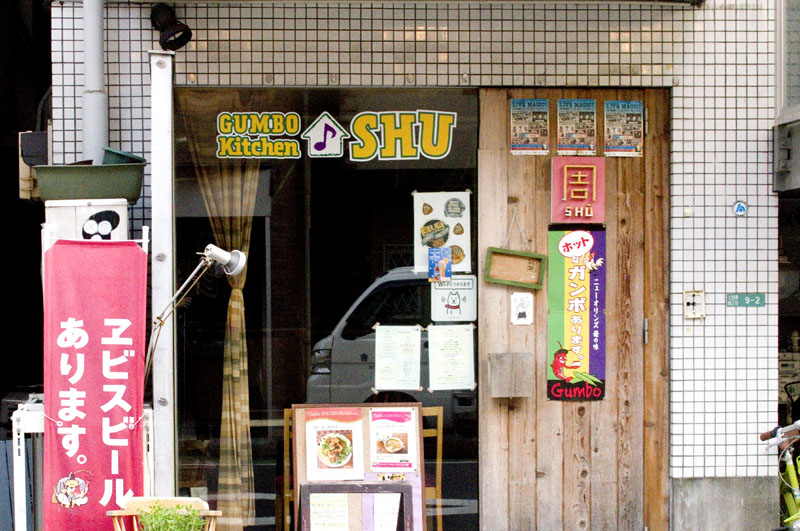 Shu
Open 7pm-1am. Closed Tuesdays.

: Open Sundays
---
While gumbo, jazz, and soul music make likely partners in certain parts of the world - namely, New Orleans - the combination seems somewhat bizarre in Tokyo. Oddly enough, the bar's okra-thickened signature dish is not far off the mark.
Naka-Meguro
Meguro-ku, Kami-Meguro 4-9-2.
Location on Google Maps