Meal Muji
Shinjuku: Deli salads
Meal Muji (Shinjuku: Deli salads)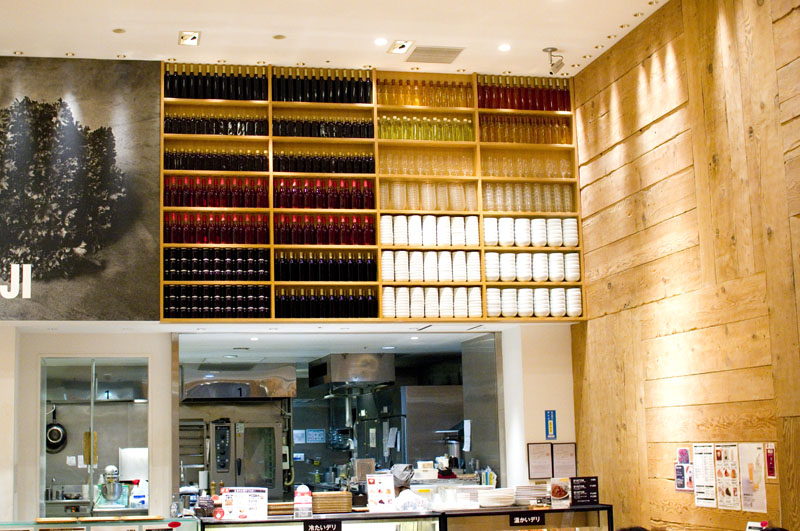 Meal Muji
Open 11am-9pm (LO) daily.

: Open Sundays
: No smoking
---
Stylishly modern and surprisingly spacious, Meal Muji makes a pleasant retreat from the crowds of Shinjuku's shopping district. The decor is bright and cheerful, with ubiquitous sleek blond wood furnishings set off by clay-colored stucco walls and lots of greenery.

There's a big variety of hot and cold deli items at lunchtime (till 3pm), with five items plus bread for Y1050. A typical spread might include Thai vegetable curry, grilled tomatoes, chicken-liver salad and ratatouille, all incorporating top-quality organic ingredients. In the afternoons you can find sandwiches, curry and quiche plus assorted desserts, with a bigger a la carte menu after five. Wines start at Y1200 for a carafe, with several organic wines to choose from as well as draft beer and cocktails.
by Pam Castle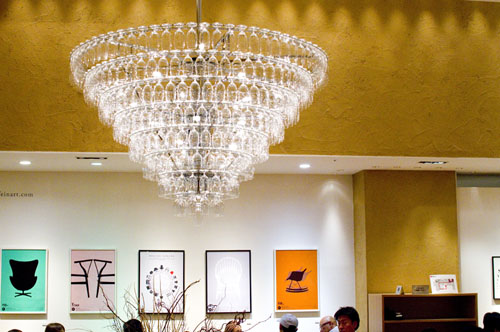 Shinjuku
Shinjuku-ku, Shinjuku 3-15-15, Shinjuku Picadilly B1F.
新宿
東京都新宿区新宿3-15-15 新宿ピカデリー B1F
Location on Google Maps