Kirin Yokohama Beer Village
Yokohama: Attraction
Kirin Yokohama Beer Village (Yokohama: Attraction)
Kirin Yokohama Beer Village
Open 10:30am-3:30pm. Closed Mondays (Oct. - May).

: Open Sundays
---
Highly organized factory tours like this one are an interesting phenomenon. While you're technically inside the factory building, you're not actually on the factory floor wearing a hairnet and watching people at work, but instead wandering from one museum-style exhibit area to the next and watching videos that explain the production process going on nearby. In the end, though, this approach is probably more informative.

Kirin's tour focuses not only on production but also packaging, distribution and recycling, and takes around fifty minutes. Besides watching multiple videos, tour-takers get to chew on hops, taste some wort (the pre-fermented liquid extracted from the mash), and look at some very big tanks. And at the end of the tour you also get a couple of free Kirin beers, which are served in a big school cafeteria-like dining area.

The museum shop, er factory souvenir store, is quite large and carries a good assortment of Kirin-branded goods. There are bottle-cap magnets, brignt yellow T-shirts, towels and old-fashioned coasters. Beer-jelly filled chocolates are prominently displayed, and there are also special co-branded packages of Pretz crackers and Koiwai cheeses.

The tour is quite popular - we were part of a group of twenty - so you need to call ahead to reserve a spot. They start every hour on the half-hour from 10:30am to 3:30pm, every day but Monday. The tour is in Japanese, but written materials in English and other languages are available to read while you're watching the various videos.

After you're done with the tour you can grab a snack and maybe try some of Kirin's limited-edition craft-style beers at Kirin's Spring Valley Brewery just in front of the factory.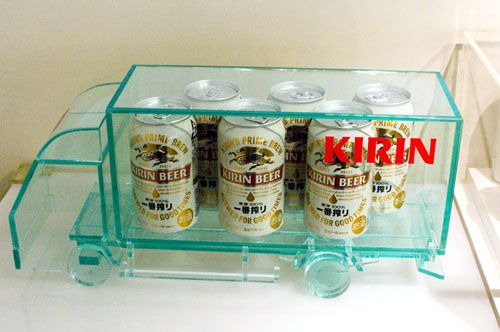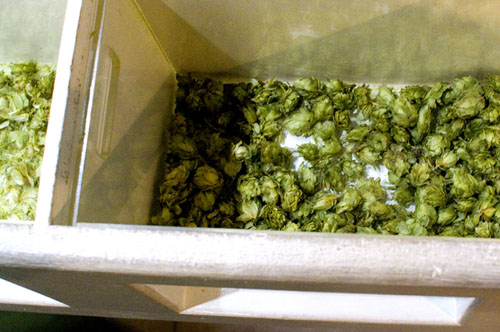 Yokohama
Tsurumi-ku, Yokohama, Namamugi 1-17-1.
Location on Google Maps
Browse:
Tokyo Beyond Sushi - the guidebook
Explore the hidden side of Tokyo dining
Charcoal-grilled pork on skewers, udon noodles in curry-flavored soup, octopus dumplings, deep-fried beef cutlet -- there's a whole world of exciting food in Tokyo that food-loving visitors often miss out on.

This book will introduce you to more than twenty of Japan's favorite specialty foods that are less well known abroad, along with a guide to the best places in Tokyo to try them and expert tips on what to order. From Bento.com.
---