Hathor
Kyobashi: Beer bar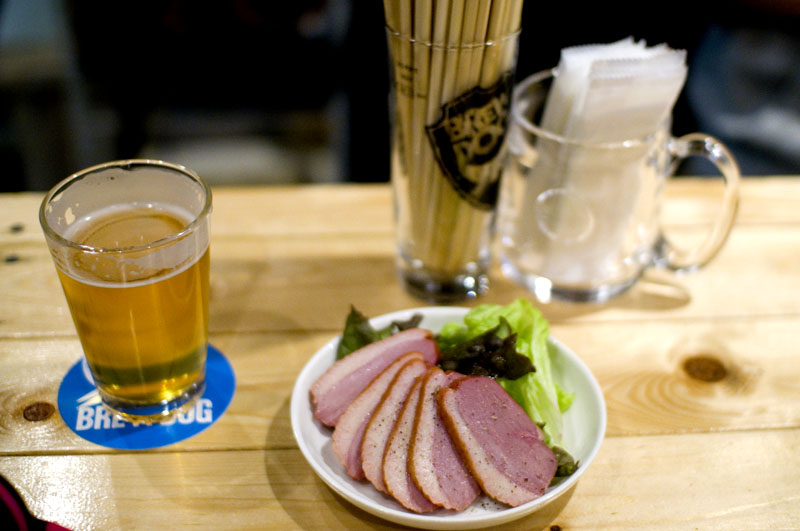 Hathor
: Open Sundays
---
Kyobashi may be off the beaten track for Osaka craft-beer bar denizens, but this cozy neighborhood spot is worth checking out if you're anywhere nearby. There's a big tap list, including eight well-selected Japanese craft brews and seven mostly US imports. Japanese beers are typically priced at Y650 and Y1000 for small (260ml) and large (480ml) glasses, while imports are Y750 and Y1100 - fairly average prices for Osaka.

Tasty smoked meats and other foods are a highlight of the menu, with a five-item assorted smoked platter going for Y1000. Smoked duck, bacon and potato salad are especially recommended. The atmosphere is quite down-to-earth - it's the kind of place where a TV set is on in the background - and the staff are friendly and beer-savvy.
Kyobashi
Osaka-shi, Miyakojima-ku, Higashi-Nodamachi 5-7-14, Fine #2 Bldg.
Directions on Google Maps