Before 9
Karasuma-Oike: Beer bar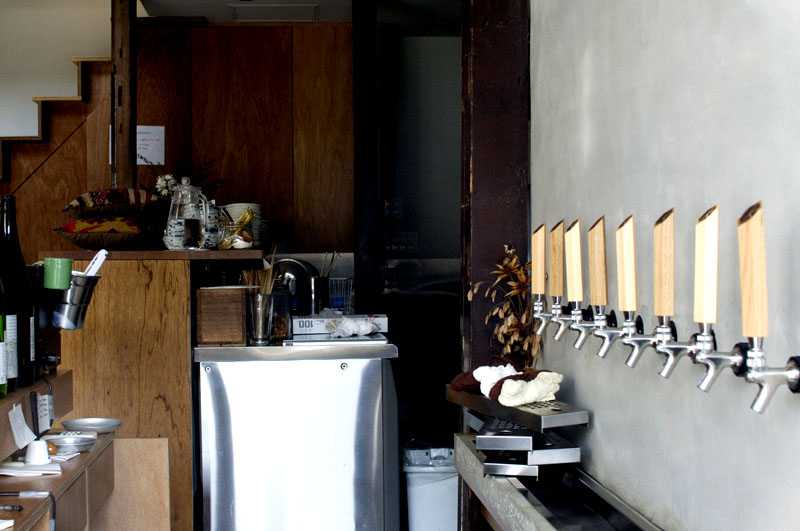 Before 9

: Open late
: Open Sundays
---
This stylish two-story bar, located in a converted machiya townhouse, serves both craft beer and artisanal sake. Kyoto Brewing Co, a local brewer, is well represented on the bar's eight taps, and there are also frequent beer-related popup events and tap takeovers.

Perhaps influenced by the sake list, the food menu is more sophicated than your typical beer bar, with dishes like smoked duck, roast lamb and somen noodles. Draft beers are priced at Y650 and Y850 for small (240ml) and large (310ml) sizes. The shop takes occasional holidays on Wednesdays or Thursdays, so call or check their Facebook page if you're planning a night out there.
Karasuma-Oike
Kyoto-shi, Nakagyo-ku, Nijo-dencho 545.
Directions on Google Maps