Sidra
Kyoto City Hall: Spanish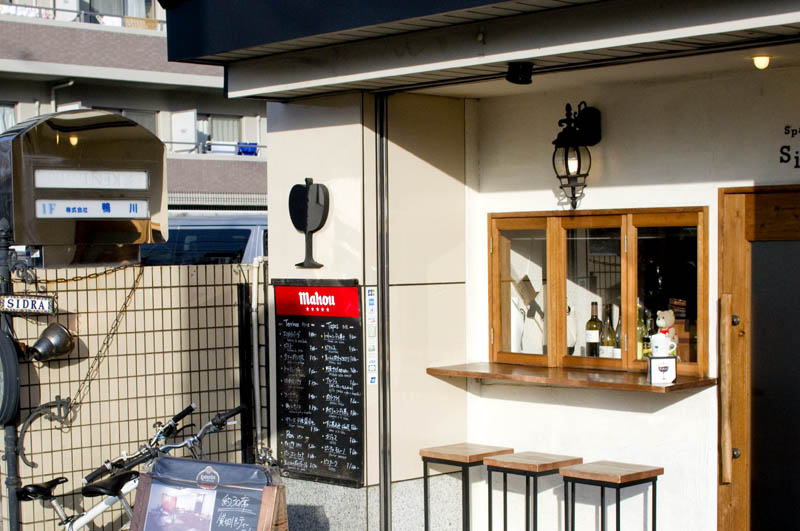 Sidra
Open 3pm-1am. Closed Mondays.
: Open Sundays
---
As the name indicates, this charming little Spanish bar serves several types of Spanish cider, along with a Spanish wine list that starts at around Y2800 per bottle. If you're hungry there are light tapas-style snacks and a colorful selection of seafood, meat and vegetable terrines. Budget around Y2000-2700 for food and drink.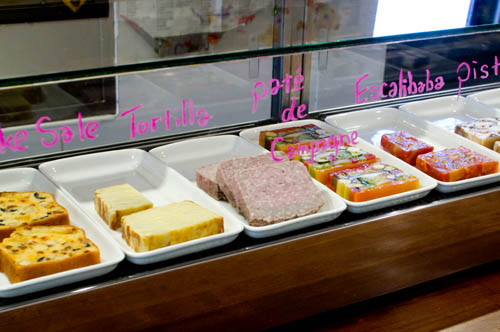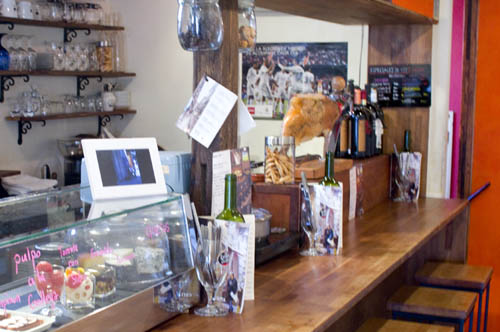 Kyoto City Hall
Kyoto-shi, Sakyo-ku, Magohashicho 31-4.
Directions on Google Maps