Basel
Tachikawa: Deli salads
Basel (Tachikawa: Deli salads)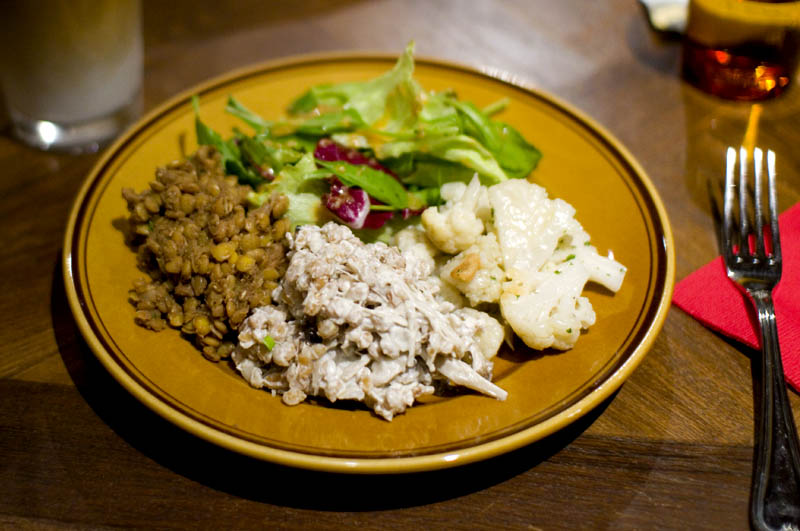 Basel

: Open Sundays
: No smoking
---
The deli counter at Station Cafe Basel was an unexpected discovery - an appetizing selection of around twenty vegetable-centric (but non-vegetarian) light dishes that you can mix and match, for here or to go. They also serve dessert and good coffee. A well-stocked produce market is located right inside the shop if you want fresh vegetables to take home.

If you're eating here, Y900 gets you a reasonably big helping of three cold deli items of your choice, plus a bit of salad. (The same selection is Y850 to take home.) Vegetables are top quality and flavors are far from bland - our cauliflower salad was quite garlicky, and our lentil salad was seasoned with a nice combination of spices and just a hint of apple cider and other fruit.

The spacious dining area is comfortably casual, with floor-to-ceiling windows looking out onto passing pedestrian traffic. The shop is located in the "Osoto" section of the Ecute complex, along the western-most pedestrian walkway between the two monorail stations and right outside the North Gate (not the North Exit) of the JR station.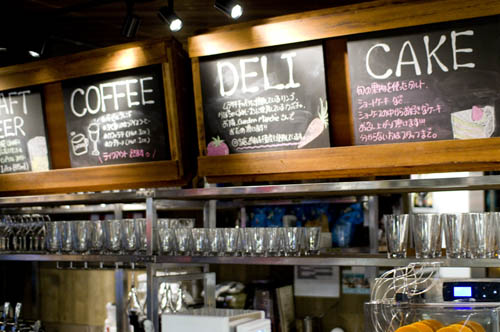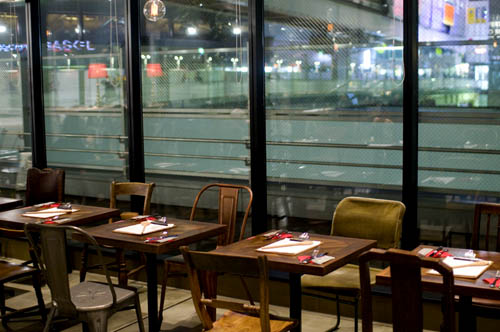 Tachikawa
Tachikawa, Akebonocho 2-2-1, Ecute Tachikawa Osoto 2F.
Location on Google Maps
Tokyo Beyond Sushi - the guidebook
Explore the hidden side of Tokyo dining
Charcoal-grilled pork on skewers, udon noodles in curry-flavored soup, octopus dumplings, deep-fried beef cutlet -- there's a whole world of exciting food in Tokyo that food-loving visitors often miss out on.

This book will introduce you to more than twenty of Japan's favorite specialty foods that are less well known abroad, along with a guide to the best places in Tokyo to try them and expert tips on what to order. From Bento.com.
---