Donaiya (Otsuka: Takoyaki)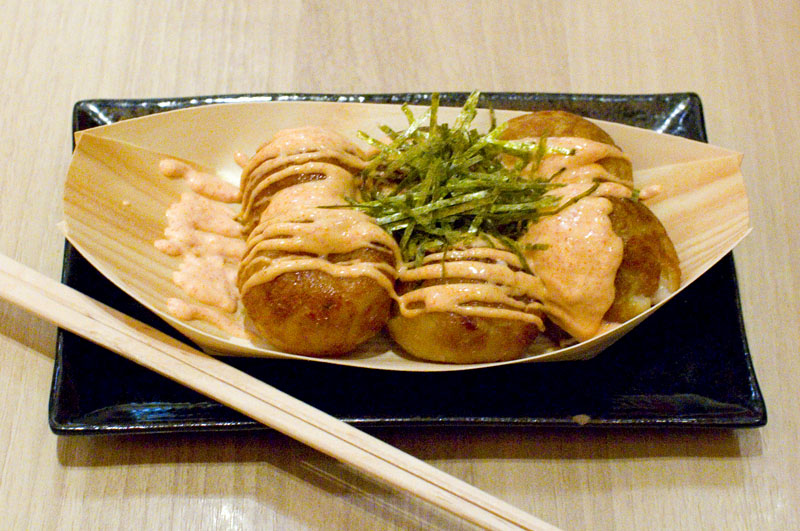 Donaiya

: Open Sundays
: No smoking
---
The takoyaki here embodies a dramatic contrast of textures - a firm and slightly chewy outer shell surrounding an interior that's squishy and gooey, ready to come gushing out when prodded with chopsticks. The octopus, when you can find a piece, is remarkably soft and tender. Mentaiko (codfish roe) mayonnaise sauce is an appealingly spicy topping, and worth the Y50 extra; other options include tart ponzu sauce, dashi, soy sauce and plain salt.

There are eight takoyaki variations in all, starting at Y450 for a plate of six, or you can spring for the Y980 twelve-piece platter which lets you compare four different toppings. The shop also serves yakisoba and several types of udon noodles as well as beer and cheap cocktails (from Y320).

Located inside the ground-floor food hall of the Atre mall in Otsuka station, Donaiya has twelve seats and also does take-out service. The original branch is in Osaka, the birthplace of takoyaki.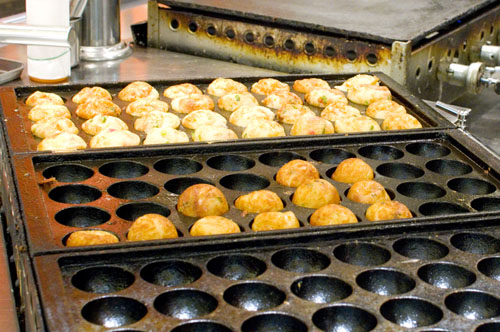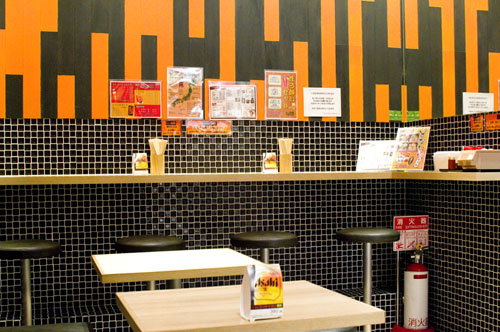 Otsuka
Toshima-ku, Minami-Otsuka 3-33-1, Atre Vie Otsuka 1F.
'å'Ë
"Œ‹ž"s–L"‡‹æ"ì'å'Ë3-33-1 ƒAƒgƒŒƒ"ƒB'å'Ë 1F
Location on Google Maps
Browse:
Tokyo Beyond Sushi - the guidebook
Explore the hidden side of Tokyo dining
Charcoal-grilled pork on skewers, udon noodles in curry-flavored soup, octopus dumplings, deep-fried beef cutlet -- there's a whole world of exciting food in Tokyo that food-loving visitors often miss out on.

This book will introduce you to more than twenty of Japan's favorite specialty foods that are less well known abroad, along with a guide to the best places in Tokyo to try them and expert tips on what to order. From Bento.com.
---