Tokyo Karaage Bar
Marunouchi: Chicken
Tokyo Karaage Bar (Marunouchi: Chicken)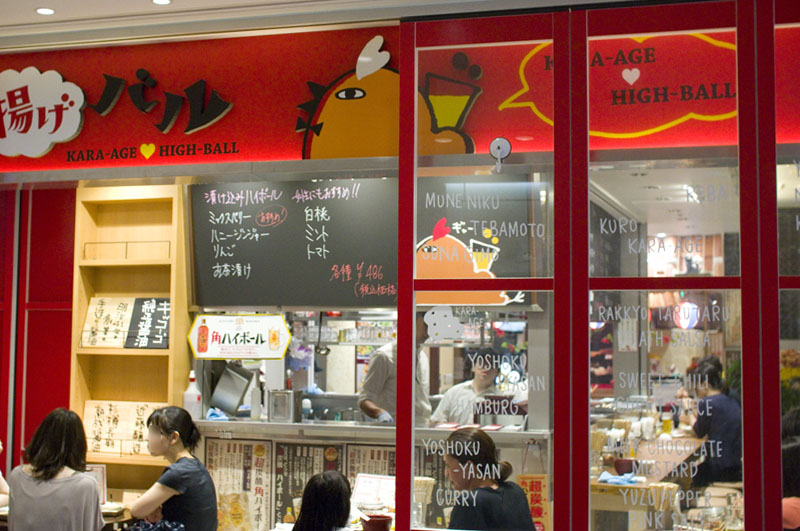 Tokyo Karaage Bar
Open 10am-9pm (LO) daily.

: Open Sundays
: No smoking
---
Fried chicken reaches a whole new level of greatness at Tokyo Karaage Bar. First of all, you get to choose your favorite parts of the bird - wings, breast, thigh, fatty bonjiri (tail), liver, gizzards - which are then freshly prepared in the deep fryer. Then you have your choice of various dips like shallot tartar, yuzu kosho and "death salsa," for a completely customized fried-chicken feast. The chicken itself is impressively crisp on the outside, with a satisfying crunch and juicy, tender meat.

Prices are quite reasonable - an individual order is Y378 and includes a hefty portion of chicken, while toppings are either Y54 or Y87. Starters like smoked duck and pork rillettes can round out your meal if you want to get fancy. The setting is very casual - a counter surrounding the kitchen, plus a few barrel-tables up front with stools. Budget Y1200-2000 for food and drink.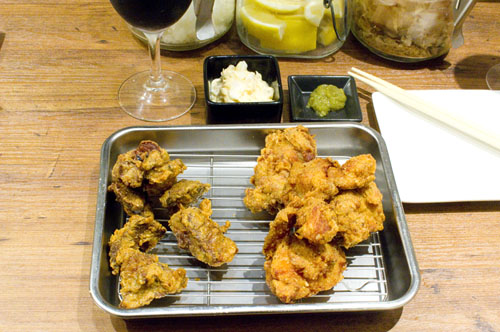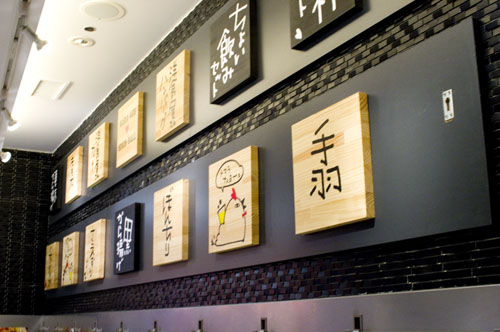 Marunouchi
Chiyoda-ku, Marunouchi 2-7-2, JP Tower Kitte B1F.
Location on Google Maps
Browse:
Tokyo Beyond Sushi - the guidebook
Explore the hidden side of Tokyo dining
Charcoal-grilled pork on skewers, udon noodles in curry-flavored soup, octopus dumplings, deep-fried beef cutlet -- there's a whole world of exciting food in Tokyo that food-loving visitors often miss out on.

This book will introduce you to more than twenty of Japan's favorite specialty foods that are less well known abroad, along with a guide to the best places in Tokyo to try them and expert tips on what to order. From Bento.com.
---