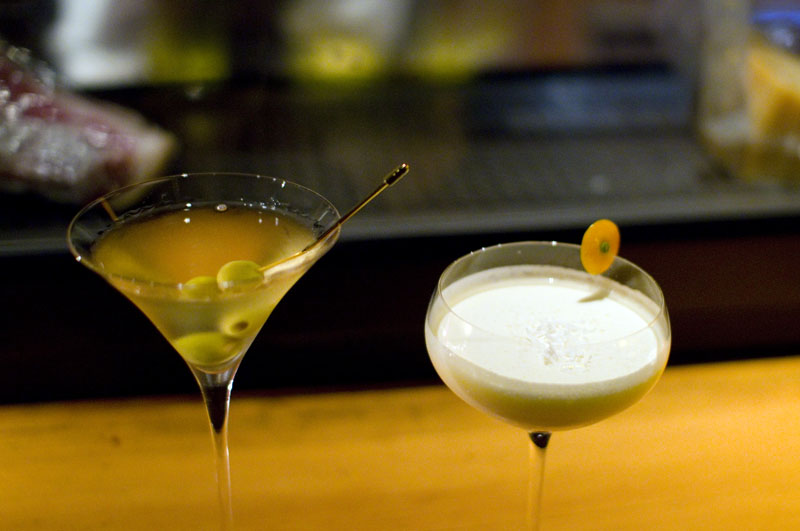 Mixology
Open 6pm-1:30am (LO; Fri -3:30am). Closed Sundays.

: Open late
---
Codename Mixology serves inventive, wonderfully oddball drinks, and just might be our new favorite cocktail bar in Tokyo. The bartenders make use of fresh herbs, seasonal fruits and vegetables, artisanal and home-made spirits, and science-lab techniques from the world of molecular gastronomy to deliver some truly amazing creations.

Just browsing through the menu is an adventure, as you try to fathom recipes with ingredients like foie gras vodka, fresh pumpkin puree, smoke, and liquid nitrogen. Savory flavors are perhaps more common than sweet ones - for example the White Tomato Fizz is made from centrifuged tomato liquid, olive oil and basil gin, and the Tom Yam Cooler (our favorite here) incorporates tamarind syrup, coriander leaf, lime juice, white balsamic vinegar, pepper sauce and tom yam vodka.

Our Blue Cheese Martini - one of a line-up of five or six different cheese-themed martinis - was actually much more subtle than we expected, with underlying hints of tangy cheese balancing the other ingredients.

The decor is tasteful, lighting is subdued, and the atmosphere is quiet and relaxed, the better to savor the creative efforts of your bartender. Just upstairs from here is a branch that they call their "laboratory," where they experiment with new recipes.

Drinks average around Y1500-2000, plus 5% service charge and a cover charge of Y800 - all in all quite reasonable for this level of quality. There's also a small but well-prepared food menu of pastas and similar dishes if you're hungry.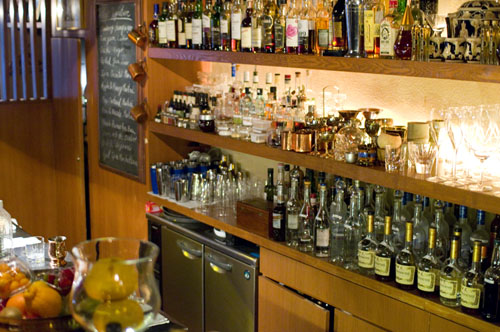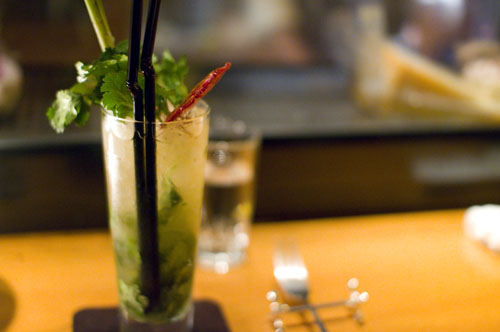 Yaesu
Chuo-ku, Yaesu 1-6-1, Daisan Park Bldg 2F.
八重洲
東京都中央区八重洲1-6-1 第三パークビル2F
Location on Google Maps
Tokyo Beyond Sushi - the guidebook
Explore the hidden side of Tokyo dining
Charcoal-grilled pork on skewers, udon noodles in curry-flavored soup, octopus dumplings, deep-fried beef cutlet -- there's a whole world of exciting food in Tokyo that food-loving visitors often miss out on.

This book will introduce you to more than twenty of Japan's favorite specialty foods that are less well known abroad, along with a guide to the best places in Tokyo to try them and expert tips on what to order. From Bento.com.
---