Kissa Sakaiki
Yotsuya 3-chome: Jazz kissaten
Kissa Sakaiki (Yotsuya 3-chome: Jazz kissaten)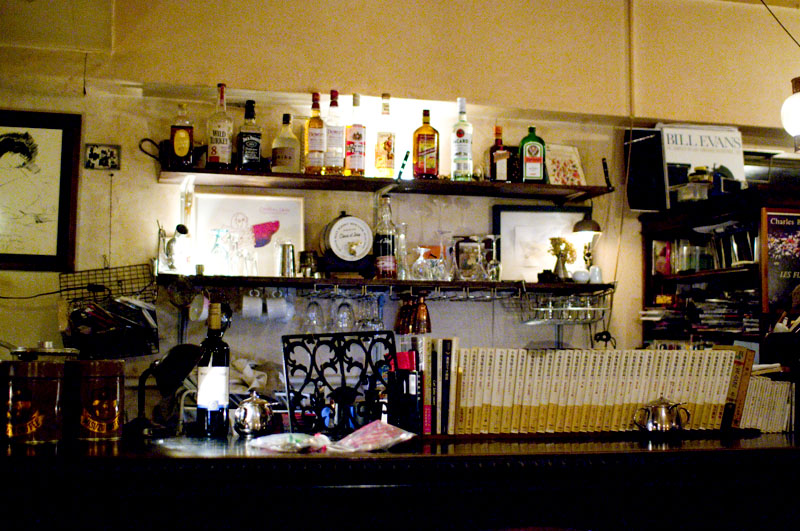 Kissa Sakaiki

: Open Sundays
---
By day it's a laid-back jazz coffeeshop, but in the evening it turns into a mini-jazz club, with a small performance and stage area that seats around fifteen people. The musical direction tends toward the avant-garde and experimental end of the spectrum.

When there's no live music, tea time runs until 8:30pm, after which it's bar time. Check their event calendar for performers, show times and prices.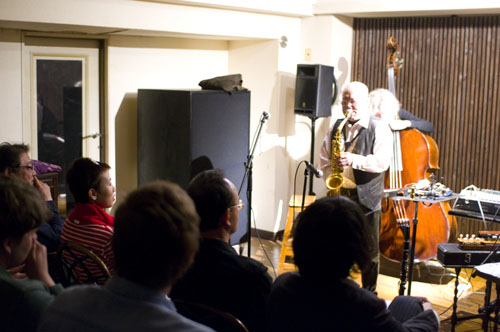 Yotsuya 3-chome
Shinjuku-ku, Daikyocho 2-4.
Location on Google Maps