Hidemi Sugino
Kyobashi: Bakery
Hidemi Sugino (Kyobashi: Bakery)
Hidemi Sugino
Open 11am-7pm (Sun -6pm). Closed Mondays.

: Open Sundays
---
World-class pastries from an internationally renowned patissier and past winner of the World Pastry Cup (Coupe du Monde de la Patisserie) are served at this tiny cafe and retail shop. Sugino is known for his artistically styled mousse-based entremets, and one of his most famous inventions is the Ambroisie, a beautifully well-balanced assemblage of chocolate mousse and sponge, pistachio mousse and sponge, raspberry jam and chocolate glaze.

Another famous pastry is the Marie, made with wild strawberry and pistachio mousses and only available in the cafe, since it's too delicate to travel. Don't neglect the limited-edition seasonal offerings though - on a recent mid-summer visit we were delighted by a tropically themed confection featuring coconut, passionfruit and banana.

Freshly made pastries are brought out at 11am and 2pm, and the most popular varieties sell out quickly. You may have to line up before getting in, especially on weekends. The pleasant ten-table cafe area in back of the shop serves an excellent double espresso for Y650; pastries start at around Y650.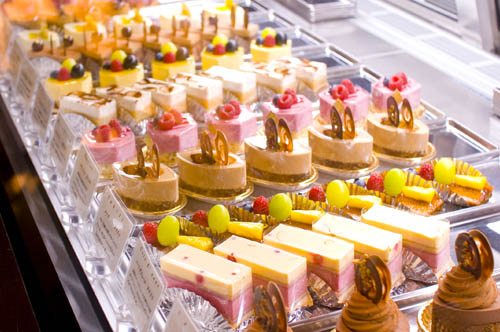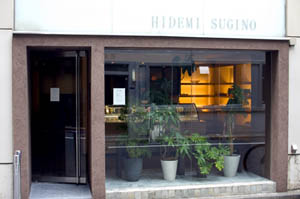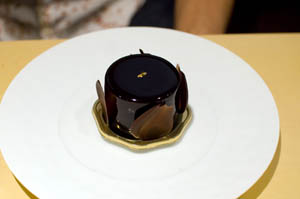 Kyobashi
Chuo-ku, Kyobashi 3-6-17, Kyobashi Daiei Bldg 1F.
‹ž‹´
"Œ‹ž"s'†‰›‹æ‹ž‹´3-6-17 ‹ž‹´'å‰hƒrƒ‹'P'e
Location on Google Maps
Browse:
Tokyo Beyond Sushi - the guidebook
Explore the hidden side of Tokyo dining
Charcoal-grilled pork on skewers, udon noodles in curry-flavored soup, octopus dumplings, deep-fried beef cutlet -- there's a whole world of exciting food in Tokyo that food-loving visitors often miss out on.

This book will introduce you to more than twenty of Japan's favorite specialty foods that are less well known abroad, along with a guide to the best places in Tokyo to try them and expert tips on what to order. From Bento.com.
---