Sunny Place
Demachiyanagi: Japanese/health food
Sunny Place
Open noon-2, 6-10:30pm. Closed Tuesdays.
: Open Sundays
---
Sunny Place has moved but the philosophy is the same. Healthy vegan Japanese fare at low prices. The new restaurant has a long narrow counter, upon which the array of side dishes included in the set menu (Y850) are displayed. Soy chicken and soy pork burgers remain the perennial favourites on the menu, which is unchanged. A ten-minute walk from Hyakumanben, Sunny Place is close enough to serve as a respite from the throng of the Chionji Temple Market, held on the 15th of every month.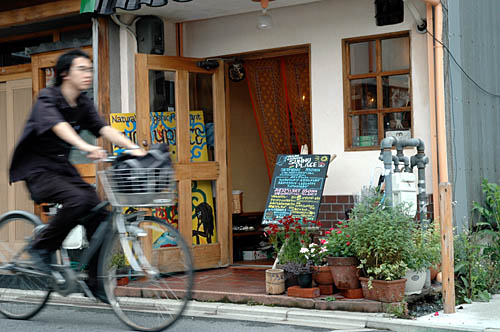 Demachiyanagi
Marikojidori Imadegawa-sagaru.
See on Google Maps