G7 Craft Beer Highball
Yotsuya: Bar
G7 Craft Beer Highball (Yotsuya: Bar)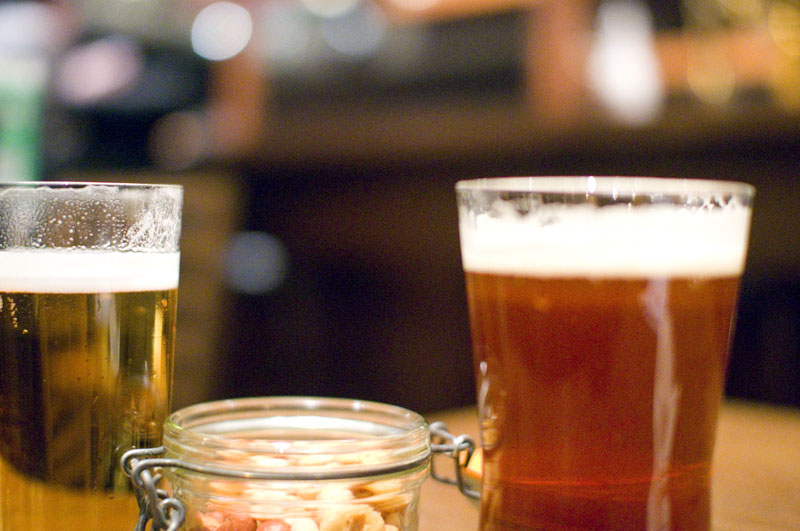 G7 Craft Beer Highball
Open 5pm-3am (LO; Sun -10:30) daily.

: Open late

: Open Sundays
---
Comfortably furnished, stylishly decorated and open very late, G7 is aiming for a wider target audience than the typical Tokyo craft-beer bar. The food menu is more ambitious too, with original ham and sausage platters and aged beef dishes as well as dining-bar standards like bagna cauda, pastas and ajillo variations.

Hitachino Nest, Minoh, Baird and Far Yeast are represented among the seven craft beers on tap, with regular-size glasses going for Y780-900, and smaller pours starting at Y580; there's also a Y380 table charge. Drinks also include highballs made with assorted whiskeys from around the world, eight wines by the glass, two dozen wines by the bottle, and creative cocktails. Budget around Y4000-5000 for dinner with drinks.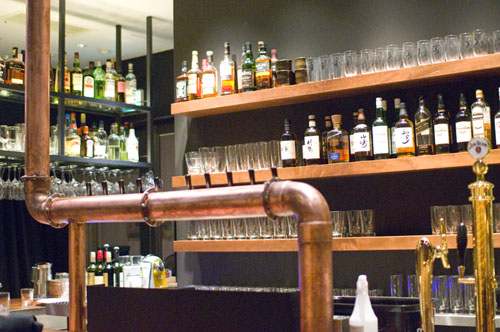 Yotsuya
Shinjuku-ku, Yotsuya 1-24, Mitsui Garden Hotel B1F.
Full-size map
Directions on Google Maps
Browse:
Tokyo Beyond Sushi - the guidebook
Explore the hidden side of Tokyo dining
Charcoal-grilled pork on skewers, udon noodles in curry-flavored soup, octopus dumplings, deep-fried beef cutlet -- there's a whole world of exciting food in Tokyo that food-loving visitors often miss out on.

This book will introduce you to more than twenty of Japan's favorite specialty foods that are less well known abroad, along with a guide to the best places in Tokyo to try them and expert tips on what to order. From Bento.com.
---