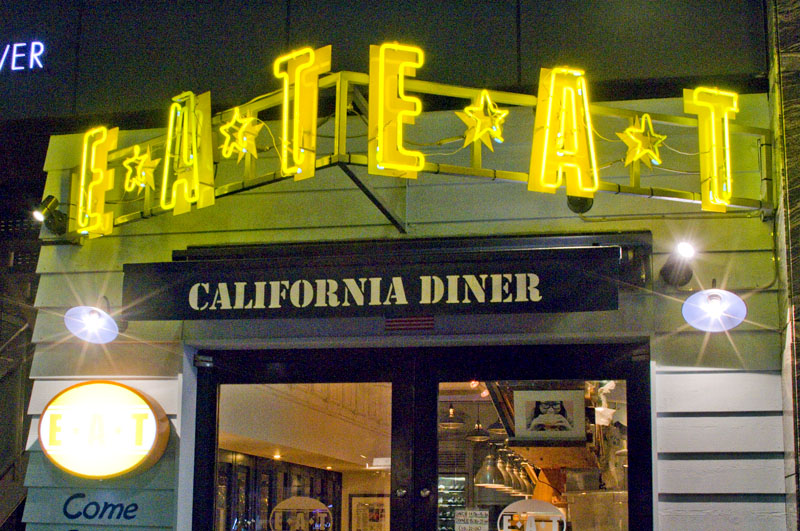 Eat
Open 11:30am-5:30, 6-10pm (LO) daily.

: Open Sundays
---
This ambitious American-style diner serves one of the few lamb burgers in town, and they do a terrific job. With minimal dressing on the burger, it's all about the very flavorful meat, beautifully grilled and lightly seasoned. If you prefer something beefier, the shop's flagship Kobe beef burger is also very impressive, as are the regular wagyu burger and the Balentien burger, which turns out to be a spicy Cajun chicken patty.

The menu is surprisingly extensive, with Tex Mex-style dishes (burritos, tacos, chili), spicy fare (Cajun roast chicken, jumbo shrimp with chile salsa), classic diner sandwiches (club house, NY steak), salads and soups. Most wines are priced Y2400-6000 per bottle, Y600 per glass, or you can opt for frozen margaritas or other cocktails. There's an English-language menu and take-out service. Budget around Y3000 for dinner with drinks, Y1200 for lunch.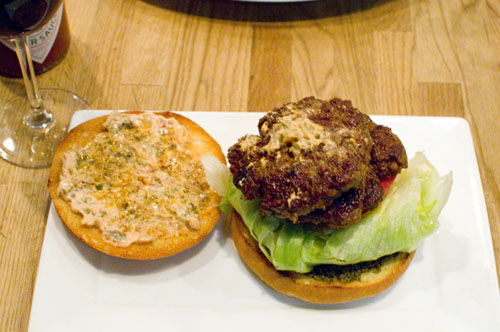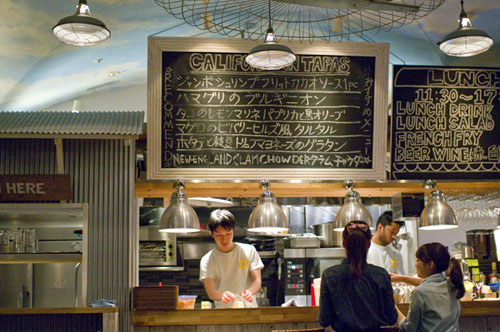 Gaienmae
Minato-ku, Minami-Aoyama 2-27-18.
Directions on Google Maps
Tokyo Beyond Sushi - the guidebook
Explore the hidden side of Tokyo dining
Charcoal-grilled pork on skewers, udon noodles in curry-flavored soup, octopus dumplings, deep-fried beef cutlet -- there's a whole world of exciting food in Tokyo that food-loving visitors often miss out on.

This book will introduce you to more than twenty of Japan's favorite specialty foods that are less well known abroad, along with a guide to the best places in Tokyo to try them and expert tips on what to order. From Bento.com.
---