Keishoan
Ikebukuro: Yakitori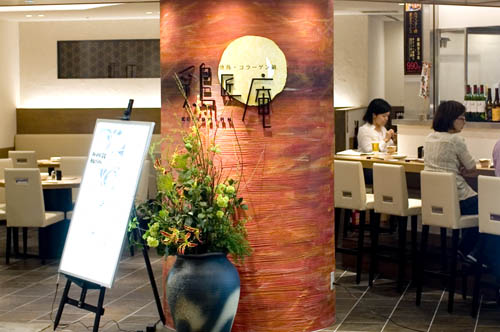 Open 11am-10pm (LO) daily.
: Open Sundays
---
Nagoya cochin, an heirloom breed of chicken prized for its flavor, is the main bird here, in the form of yakitori, fried chicken wings, nabe-style stews, and a fantastic version of oyakodon (chicken and egg over rice). They also use a different specialty breed called Mikawadori, which has a lower fat content than average, for their very crunchy and tasty deep-fried karaage chicken.

Among Keishoan's side dishes, the root-vegetable salad is highly recommended. "Salad" doesn't really describe this dish adequately - it's simply a collection of steamed vegetables like cauliflower and lotus root and pumpkin served with steamed chicken-breast meat and a spicy mentaiko dip. Part of Lumine department store's Ikeresu restaurant complex, Keishoan has a pleasant decor, with a few tables that offer a view of west Ikebukuro. Budget around Y2500 at dinnertime for food and drink.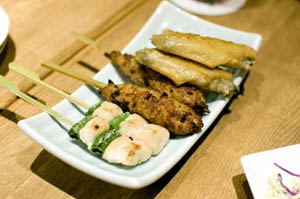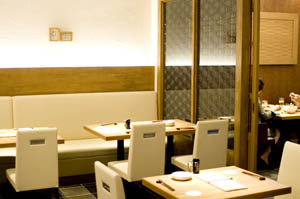 Venue location
Ikebukuro
Toshima-ku, Nishi-Ikebukuro 1-11-1, Lumine Ikebukuro 8F.
What's nearby
Browse more
---
---