Snobbish Babies
Naka-Meguro: Cafe
Snobbish Babies (Naka-Meguro: Cafe)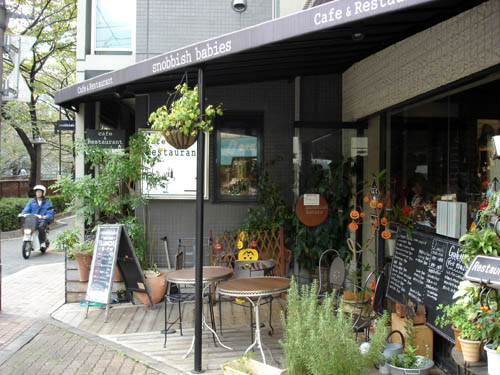 Snobbish Babies
Open 11am-9pm (LO) daily.
: Open Sundays
---
Take your doggy for a leisurely meal at Snobbish Babies, a high-end canine clothing store and cafe along the Meguro River. Choose crepes, beef stew, or the daily lunch plate for yourself, and pick something off the Dog Menu for your four-legged friend. Lunch until 5pm.
Naka-Meguro
Meguro-ku, Aobadai 2-16-8.
Full-size map
Directions on Google Maps
Tokyo Beyond Sushi - the guidebook
Explore the hidden side of Tokyo dining
Charcoal-grilled pork on skewers, udon noodles in curry-flavored soup, octopus dumplings, deep-fried beef cutlet -- there's a whole world of exciting food in Tokyo that food-loving visitors often miss out on.

This book will introduce you to more than twenty of Japan's favorite specialty foods that are less well known abroad, along with a guide to the best places in Tokyo to try them and expert tips on what to order. From Bento.com.
---