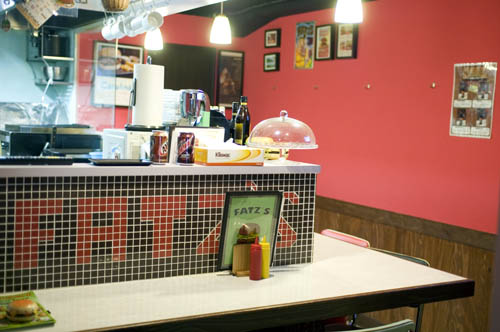 Open noon-3, 6-10pm (Sun noon-6pm). Closed Mondays, 3rd Tuesday.
: Open Sundays
---
Run by an experienced American burger chef, this friendly neighborhood shop custom assembles all its hamburgers according to your instructions. A basic, single 120-gram beef patty on a bun with cole slaw and fries runs Y800 - after that you can add on various sauces (basil mayo, spicy ketchup) and toppings (provolone, fresh salsa, guacamole, jalapenos) for a bit extra. You can also swap in chicken or sausage instead of the beef patty, or get a double-sized patty.

While you're waiting for your burger, the nachos con carne (Y850) are a great side dish - tortilla chips covered with two types of melted cheese, fresh salsa, guacamole, and some great chili. Fudge-brownie sundaes are available for dessert, and milkshakes come in "cookies and cream" flavor as well as chocolate, vanilla and strawberry.

Drinks options include imported US beers from Kona, Anchor, and Brooklyn breweries as well as California wines and Mojitos. In addition to counter seating there's one picnic table out front in the courtyard. Everything on the menu is available to take out.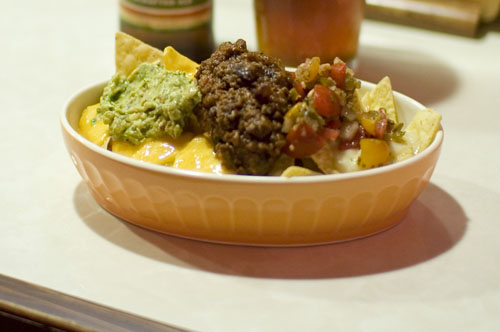 Venue location
Koenji
Suginami-ku, Koenji-Kita 3-21-19, Lions Plaza Koenji E.
What's nearby
Browse more
---
---